Flood watch upgraded to warning
February 16, 2017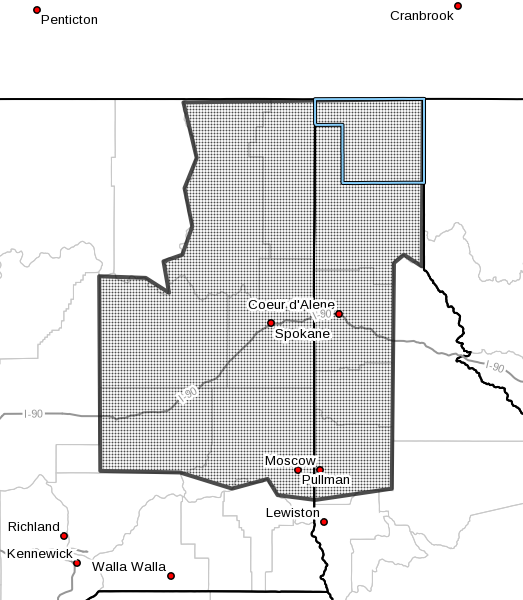 The areal flood watch issued Wednesday has been cancelled and replaced by an areal flood warning, which means that the chances of flooding are imminent and that those in flood-prone areas should prepare to go to higher ground if it becomes necessary. The warning remains in effect until 10 p.m. today.

Local law enforcement officials have been reporting numerous flood problems across Eastern Washington and Northern Idaho from the combination of heavy rain, snow melt, and clogged culverts. Several roads are experiencing some degree of flooding and motorists are urged to use caution when they see water over the road. Flooding problems are expected to continue through the day as additional light rain falls and combine with delayed runoff from overnight rains and melting snow.

Between one and one and a half inches of rain fell across the warned area overnight. An additional quarter inch of rain will be possible through this evening however mild temperatures and breezy winds will continue to melt snow contributing to runoff.
Questions or comments about this article? Click here to e-mail!