Areal flood watch issued
February 14, 2017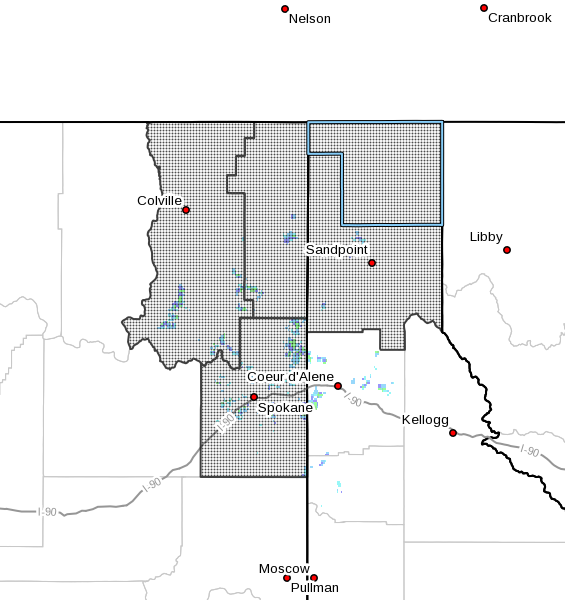 The National Weather Service has issued an areal flood watch for North Idaho and northeast Washington, in effect from Wednesday evening through Friday morning.

A wet and mild storm system will spread rain into the area starting Wednesday afternoon. Rain will become moderate to heavy at times Wednesday night and Thursday before tapering off to showers Thursday night.

Temperatures will warm above freezing Wednesday and are likely to remain above freezing until Friday morning.

The combination of rain and melting snow will increase flows on area rivers and streams breaking up the current layer of ice. As this ice moves through river basins, there will be a threat for flooding associated with any ice jams that may occur.

In addition, low spots with poor drainage and clogged storm drains may lead to localized urban flooding.

Those in low lying areas or in areas prone to flooding are encouraged to take steps necessary to protect your property and to secure items that could float away, potentially damaging properties downstream.

For those facing flooding problems, Boundary County has sandbags outside the gate at Road & Bridge, 73 Sunrise Road at the top of the North Hill. Sand is available at the county landfill.
Questions or comments about this article? Click here to e-mail!