Fire destroys family home
February 22, 2018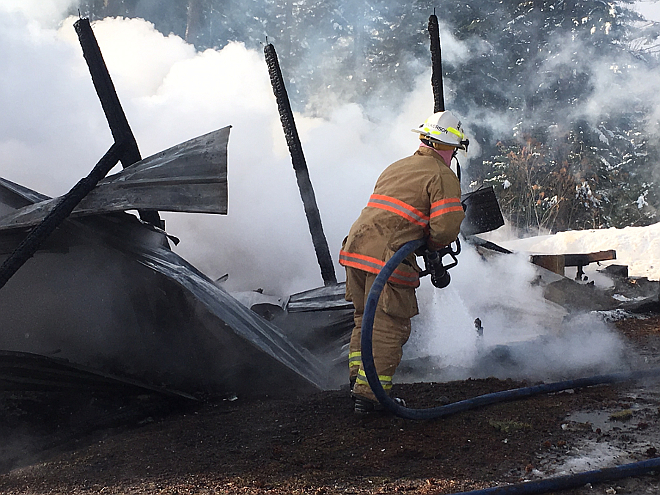 A Bonners Ferry family, whose names have not yet been released, lost their home up Twenty Mile Road to fire this morning.

According to Sheriff Dave Kramer, who took this photo, the family was in Spokane when the fire was reported at about 8:46 a.m. When firefighters arrived on scene, the home was already destroyed.
Questions or comments about this letter? Click here to e-mail!