'Justice for Jesseka' rally slated
February 20, 2018
By Mike Weland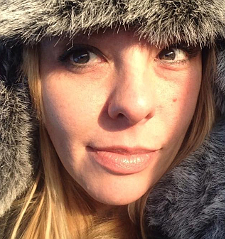 Jesseka Munson

A Justice for Jesseka Rally has been scheduled for 11 a.m. Saturday, March 3, at the gazebo at the Boundary County Fairgrounds, for a peaceful protest before the sentencing date for Eric Dante, who pled guilty to the May 1, 2017, murder of Jesseka Munson in Bonners Ferry, and who could be eligible for parole in five years as part of that plea agreement.

"This potential sentencing on March 8th is not justice for Jesseka's life," said Shauna Kennedy-Carr, Jesseka's sister and founder of Stop the Silence, a Spokane group dedicated to support those silenced by their abusers. "Let us stand together and be a voice for Jesseka and every other person who has lost their life as a result of domestic violence!

"Let's let Judge Barbara Buchanan, Prosecutor Tevis Hull and Idaho Attorney General Lawrence Wasden know how we feel about five years for murder. We need to act fast and be the voice for Jesseka and other domestic violence victims."

Those attending are asked to wear purple to show your support wearing purple and bring signs expressing how you feel. Domestic violence survivors, advocates and families are expected to be in attendance to share their stories.
Questions or comments about this letter? Click here to e-mail!