Update on missing Bonners Ferry teens
February 16, 2018
| | |
| --- | --- |
| | |
| Kaia Kramer | Alisa Hannaman |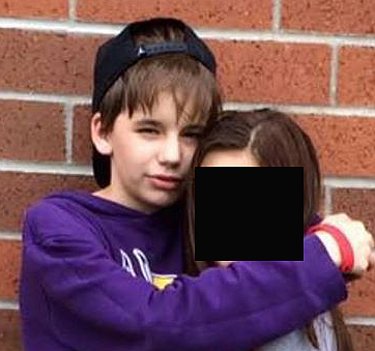 Colin Edwards. The unidentified girl is not involved in this incident.

UPDATE: As of 12:12 a.m. PST, the search continues for Kaia Kramer, 13, and Alisa Hannaman, 14, both of Bonners Ferry, and while details are sketchy and coming in from unofficial source, StephenLee Casarez has been cleared of involvement and the focus is now on Colin Edwards.

Both girls are believed to be in Williston, North Dakota, where their boyfriends are from, based on cell phone locating, though it has not been determined as yet who might have been driving the gray 2001 GMC Yukon belonging to Kaia's grandfather, reported stolen early this morning.

Boundary County law enforcement personnel have been coordinating with law enforcement agencies between Bonners Ferry and Williston since the girls, best friends, were found to be missing this morning.

Anyone with information on the two girls is encouraged to call the Boundary County Sheriff's Office, (208) 267-3151, extension 0. If either girl is spotted, please call 911.

Original Article

As of 8:15 p.m., Kaia Kramer, 13, and Alisa Hannaman, 14, are still missing. According to her brother, Alisa is believed to be going to Williston, North Dakota.

"There are three boys that we believe she is with or has seen since she has been missing this morning," he said. "Their names are Colin Edwards, StephenLee Casarez, 15, and Deacon Jones, all of Williston. Colin is believed to be Alisa's boyfriend, StephenLee, Kaia's boyfriend. Colin is 14, not sure about StephenLee, but I believe he may be 17 or 18. The vehicle has been reported stolen to the local sheriff, a gray 2001 GMC Yukon, Idaho license plate 9B00143D.

We also have been told that Kaia's phone pinged in Billings, Montana, at around 1 or 2 p.m. today. Alisa's last contact from her phone that we know of was at 12:51 a.m. today to her friends saying that she loves them all."

Anyone who has information is asked to call the Boundary County Sheriff's Office, (208) 267-3151, extension 0. Anyone who sees the vehicle or the missing girls should call 911. Alisa's father has pledge a $2,000 reward for information that will lead to finding his daughter.
Questions or comments about this letter? Click here to e-mail!