A lot of snow at Schweitzer
February 6, 2018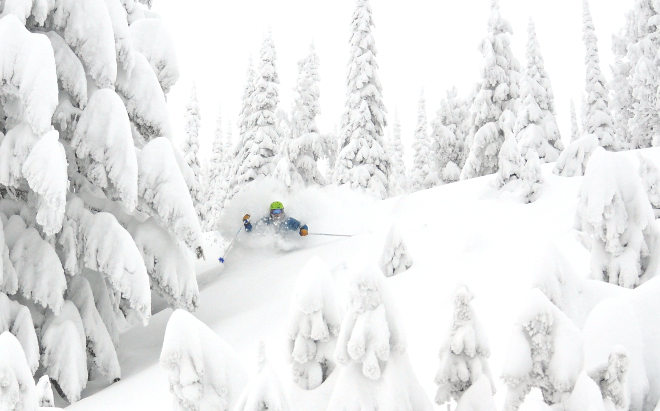 January was an amazing snow month for Schweitzer Mountain Resort. They received 104-inches of new snow in the month, and with the snow that's fallen so far in February, they now have over 270-inches of snowfall so far this season.

That's over 22 feet of snow.

For perspective, 22 feet is almost the depth of end zone in the NFL. Being February, let's compare that measurement to something presidential. How about Washington's nose on Mt. Rushmore? That measures only 21 feet.

Schweitzer's snowpack is deeper.

Make sure to take time to join them for some great winter events on Schweitzer Mountain. Presidents' Weekend is full of great family activities including their Coca Cola "Let it Glow" parade and fireworks show on Sunday, February 18.
Questions or comments about this letter? Click here to e-mail!