Boundary County celebrates and honors MLK
January 17, 2018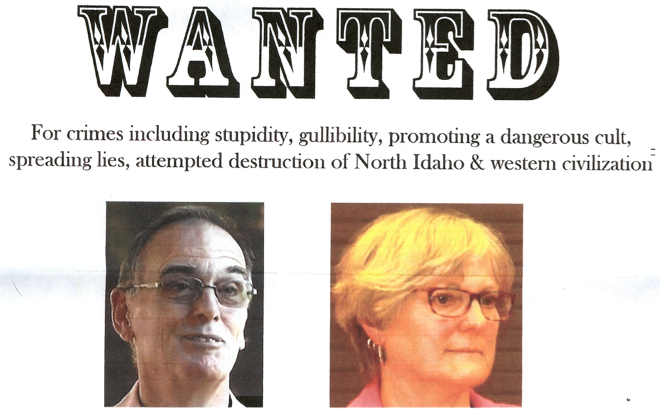 Bonner County Human Rights Task Force president Lynn Bridges, left, who spoke at the MLK celebration at the Pearl Theater in Bonners Ferry last week, had been targeted last summer in hate flyers posted around Bonner County for her work at promoting human rights.
Boundary County residents young and old joined together Saturday, January 13, at The Pearl Theater to celebrate and honor the life and dreams of Dr. Martin Luther King.

The Boundary County Human Rights Task Force presented a film "Racism, Then & Now" by Professor Timothy Braatz. Bonners Ferry High School band teacher Jessica Hanna performed with three of her students.

Boundary County Middle School art teacher Dawn Wagner had a display of her students' beautiful banners honoring human rights and peace. Paul Bonnell, Barb Robertson, Josh Sherven and Holly Kucherry shared their message of equality through music.

They were joined by a special guest speaker Lynn Bridges, president of the Bonner County Human Rights Task Force, who spoke on racism in North Idaho. Many people there asked questions and contributed stories of their personal experiences.

It was a day of reflection, of learning and hope for a better future for all people. Thank you to all who were able to attend and all who stand together in unity for equality, human rights and peace for all people.
Questions or comments about this letter? Click here to e-mail!