Shauna's legacy lives on
August 18, 2017
By U.S. Congressman Raul Labrador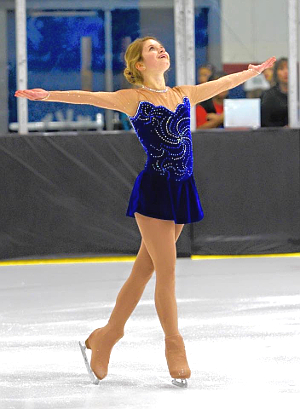 Shauna Hill

Last month I wrote you about the House's unanimous passage of the Harry W. Colmery Veterans Education Assistance Act, which includes a bill I introduced to bring relief to veteran families.

I have more good news. After unanimous Senate approval, President Trump signed the bill on Wednesday.

I introduced my legislation in February and it was incorporated in the Colmery Act, H.R. 3218, by the House Veterans' Affairs Committee. The Shauna Hill Post 9/11 Education Benefits Transferability Act permits reassignment of education benefits in cases where the designated beneficiary dies. The change will help veteran families in times of greatest need.

I learned of the benefits loophole from the family of 16-year-old Shauna Hill of Eagle, after her death in an automobile accident. Hill's father, a retired Navy pilot with 28 years of service, attempted to transfer his education benefits to his surviving daughter under the GI Bill. Unfortunately, the law prohibited such a transfer.

We worked with the Navy in hopes of finding an administrative fix, but that was not possible because of the clear language in the statute. So we sought a legislative remedy to ensure that in the future no veteran would find themselves in a similarly tragic situation.

The House Veterans' Affairs Committee's report to the House said it was a matter of fairness to extend these benefits to survivors.

"Shauna had a strong sense of justice and would be gratified to know her story helped veterans and their families," said Shauna's parents, Capt. Edward and Heidi Hill. "She had great affection for veterans, including her grandfathers who served in World II and Korea. Being associated with a law named for Harry Colmery, the architect of the first GI Bill, would have made her very, very proud.

"Shauna cheerfully accepted the lifestyle of a Navy brat, attending seven different schools and considered herself her dad's partner in the effort to protect and defend America," the Hills continued. "At military events she always made an effort to visit with service members. As her parents, we take comfort in knowing her untimely passing has helped bring relief to veteran families."

Shauna was an amazing young woman – a competitive figure skater and a violinist who performed at Carnegie Hall with the Eagle High School Orchestra. She was on her way home from orchestra practice when the accident occurred.

Working with the Hills has been a profound honor. Through unspeakable loss, they told a compelling story that has changed the law of the United States to help grieving families. Shauna Hill's legacy includes providing solace to countless veterans in the future.
Questions or comments about this article? Click here to e-mail!