Distinguished Young Women biographies,
Participants 7-9
April 5, 2018
The Distinguished Young Women final evening event is coming up in April. In the meantime, the young women participating in DYW are busy with rehearsals, community service, and many other activities. We will be presenting biographies of each participant over the next few weeks. These biographies are provided by our local Distinguished Young Women organization, and all photographs were taken and provided by local studio Picturesque Photography.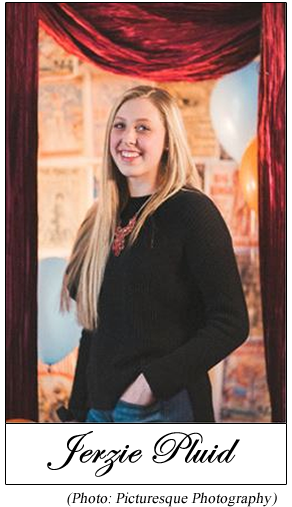 Jerzie Rein Pluid – Participant #7
Jerzie Rein Pluid is sponsored by Beta Sigma Phi. She is the daughter of Justin and Shannon Pluid. She has three sisters, Avery, Markynn, and Eberley, and three brothers, Pacen, Cardon, and Oakley. After high school, Jerzie plans to attend Brigham Young University, and pursue a career as an Anesthesiologist. Jerzie finds historical figure Joseph Smith interesting, as well as modern personality Rachel Adams.

Jerzie keeps busy by participating in National Honor Society, Volleyball, Basketball, Track, 4-H, and Foreign Language Society. In her free time, Jerzie enjoys crocheting, sports of all kinds, hiking, fishing, and swimming. For her talent, Jerzie will be performing a vocal solo.

When asked what makes her most proud of her generation, Jerzie states, "I am proud of our acceptance to change and diversity. We stand up for each other's appearance, rights, and beliefs. Together, as the strong generation we are, I believe we can impact the world in a way that will never be forgotten."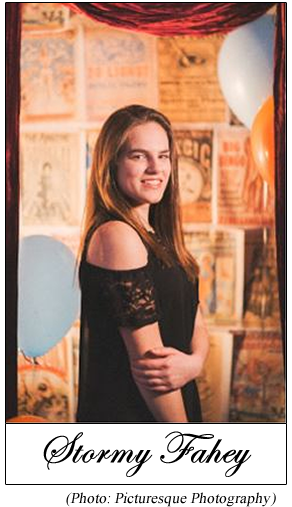 Stormy Winter Fahey – Participant #8
Stormy Winter Fahey is sponsored by the Bonners Ferry Rod Benders. She is the daughter of Lucas Fahey and Jessica Vickers. She has three brothers, Collin, Sabastian, and Kolten, and two sisters, Serenity and Isabella. After graduation, Stormy plans to attend Whitworth University or University of Idaho and become a Psychologist. Stormy is intrigued by modern personality P!nk, and finds historical figures Martin Luther King Jr. and Teddy Roosevelt interesting.

Extracurricular activities that Stormy enjoys include Volleyball and serving as the Lacrosse Manager. For her talent, Stormy will be performing a Creative Movement routine.

When asked what makes her least proud of her generation, Stormy states, "We have all the knowledge in the world at our fingertips, yet we use it to look up cat videos and waste time. Kids of my generation don't go outside and play as often as generations before us, and people are much less interactive than they used to be."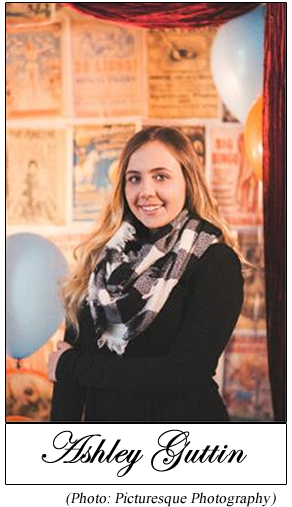 Ashley Suzanne Guttin – Participant #9
Ashley Suzanne Guttin is sponsored by Boundary County Community Theatre. She is the daughter of Patrick Guttin and Lisa Noble. She has three brothers, Anthony, Nathan, and Levi, and three sisters, Lillian, Kelsey, and Macey. Ashley would like to attend Eastern Washington University to become an Occupational Therapist or OB/GYN Nurse. Historical personalities that interest Ashley are Nelson Mandela and Amelia Earhart, while modern personalities she finds interesting are Malala Yousafzai and Nick Vujicic.

A few of the activities that keep Ashley busy include National Honor Society, Foreign Language Society, Hero Training, 4-H, yoga, traveling, art, being outdoors, and spending time with her family. For her talent, Ashley will be speed painting.

When asked what makes her least proud of her generation, Ashley is concerned about the feeling of entitlement. She states, "My generation needs to realize that hard work will pay off."







Questions or comments about this article? Click here to e-mail!