Distinguished Young Women biographies,
Participants 4-6
March 28, 2018
The Distinguished Young Women final evening event is coming up in April. In the meantime, the young women participating in DYW are busy with rehearsals, community service, and many other activities. We will be presenting biographies of each participant over the next few weeks. These biographies are provided by our local Distinguished Young Women organization, and all photographs were taken and provided by local studio Picturesque Photography.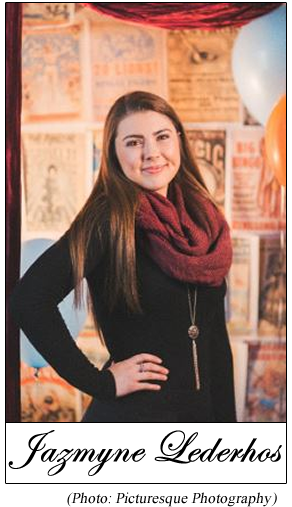 Jazmyne Renee Lederhos – Participant #4
Jazmyne Renee Lederhos is sponsored by the Knights of Pythias. She is the daughter of Timothy Lederhos, Sarrah Falck, and Christina Canida. She has two brothers, Christopher and Xander, and two sisters, Shaylynn and Kaylie. Jazmyne plans to attend Lewis and Clark Community College in order to study Education. Jazmyne finds modern personality Robin Williams interesting.

In her spare time, Jazmyne enjoys singing and playing softball. She participates in softball, volleyball, honor choir, and National Honor Society. For her talent, Jazmyne will be performing a vocal solo.

When asked what makes her least proud of her generation, Jazmyne cites reliance on technology.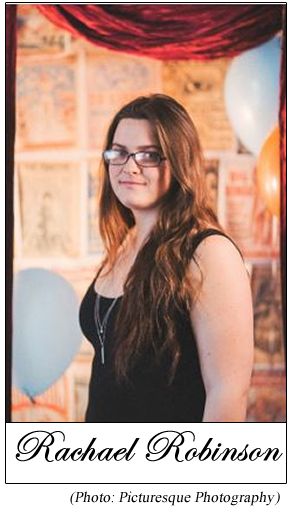 Rachael Anne Robinson – Participant #5
Rachael Anne Robinson, sponsored by Veterans of Foreign Wars, is the daughter of James Robinson and Jeanne Robinson. She has two brothers, Daniel and Justin, and one sister, Jennifer. Rachael plans on attending University of Idaho to pursue a career as an attorney. In her spare time, Rachael participates in Student Council, Leadership, National Honor Society, Foreign Language Society, and Film Club. She enjoys downhill skiing, swimming in the annual Long Bridge Swim, reading, and watching movies.

Modern personalities that interest Rachael are Charlie Jabaley and Alecia Beth Moore (P!NK), while historical figures that interest her are Prince and Stephen Hawking. For her talent, Rachael will be performing slam poetry.

When asked what makes Rachael most proud of her generation she states, "I am most proud of how adaptable we are. We have been brought up with an abundance of technology which is always changing and we use this to our advantage. We are confident with technology and with our use of it we are creating jobs that one day we can fill."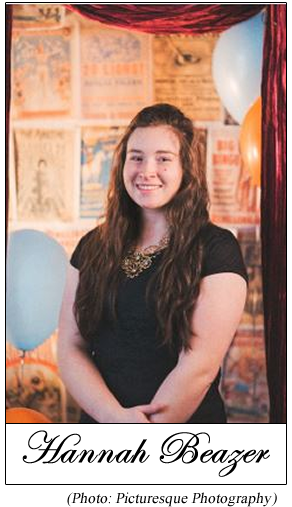 Hannah Marie Beazer – Participant #6
Hannah Marie Beazer, the daughter of Mark and Laura Beazer, is sponsored by Bonners Ferry Rod Benders. She has one sister, Jessica, and two brothers, Owen and Josh. Hannah plans to attend Brigham Young University-Idaho and pursue a career as an obstetrician/gynecologist.

When Hannah is not playing softball or soccer, she enjoys attending youth group, hiking and camping, cooking and baking. Hannah's favorite actor is Chris Evans and her favorite movie is Cinderella. For her talent, Hannah will be performing a piano solo.

When asked what makes her least proud of her generation, Hannah states, "My generation is lazy. We are always on our phones and are used to communicating via text or social media. This laziness leads us to believe we don't have to work for success. We want it handed to us on a silver platter."










Questions or comments about this article? Click here to e-mail!