Idaho Drug-Free Youth active in Boundary County
March 16, 2018
by Michael Meier
Public Information Officer, Boundary County

Idaho Drug Free Youth (IDFY) is once again active in Boundary County. The program encourages students to be drug free and promote positive leadership and teambuilding.

In the accompanying photograph, SRO Mike Martinez joins Kassandra Skeen, President of IDFY, as Sheriff Dave Kramer presents a $500 check to the organization. The $500 came from funds generated by local sales of the youth license plates. Sheriff Kramer felt that IDFY would be a perfect program for use of those funds.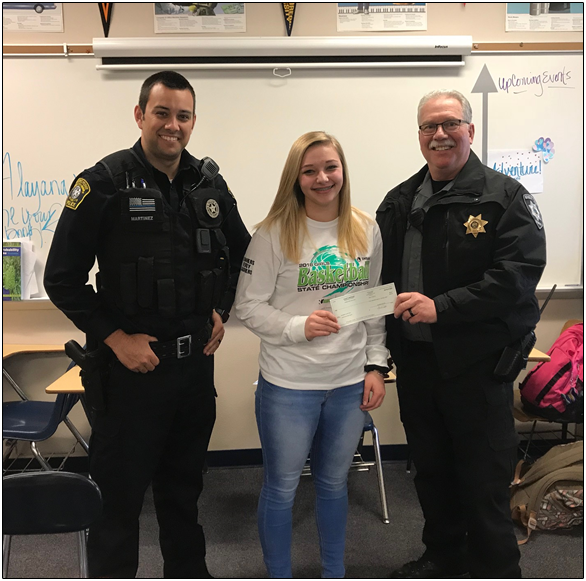 Questions or comments about this article? Click here to e-mail!