Two Sandpoint City police officers shot
in early morning incident
12:26 p.m. March 5, 2018
Two officers of the Sandpoint Police Department responded to a call for service at 3:10 a.m. this morning at a residence in Ridley Village. Responding officers made contact with the reporting party. During contact, the suspect stepped out of the residence and began firing at officers. According to Sandpoint Police Chief Corey Coon, officers returned fire. Both officers on scene were struck. One officer was transported to Kootenai Medical Center in Coeur d'Alene and has been in surgery. The second officer was transported to Bonner General Hospital in Sandpoint.

The male suspect has been reported as being dead, however specific details on his death have not yet been released.

According to Sandpoint City Administrator Jennifer Stapleton, both officers sustained serious injuries, both are expected to survive.

While the incident was still active, police sent notification to the public asking that residents in the area around Ridley Village remain in their residences for safety, due to the active events and the heavy law enforcement presence. At this time, Ridley Village Road and the surrounding area is now open and residents may return. Foot traffic only is allowed at the apartment complex at 950 Ridley Village Road. Apartments 1 - 4 at that location are still inaccesible at this time, according to police reports.

Access to schools in the area were affected by the incident. Forrest Bird Charter School is closed today. Sandpoint High and Middle Schools are open but out of concern for full safety, those schools initiated lockout procedures.

The scence has been turned over to the North Idaho Critical Incident Task Force. Sandpoint City Police plan to release further information regarding this incident later this afternoon.

The maps below show the location of this incident.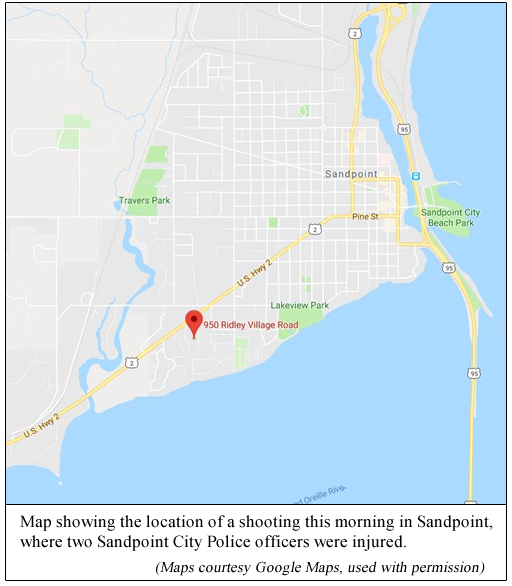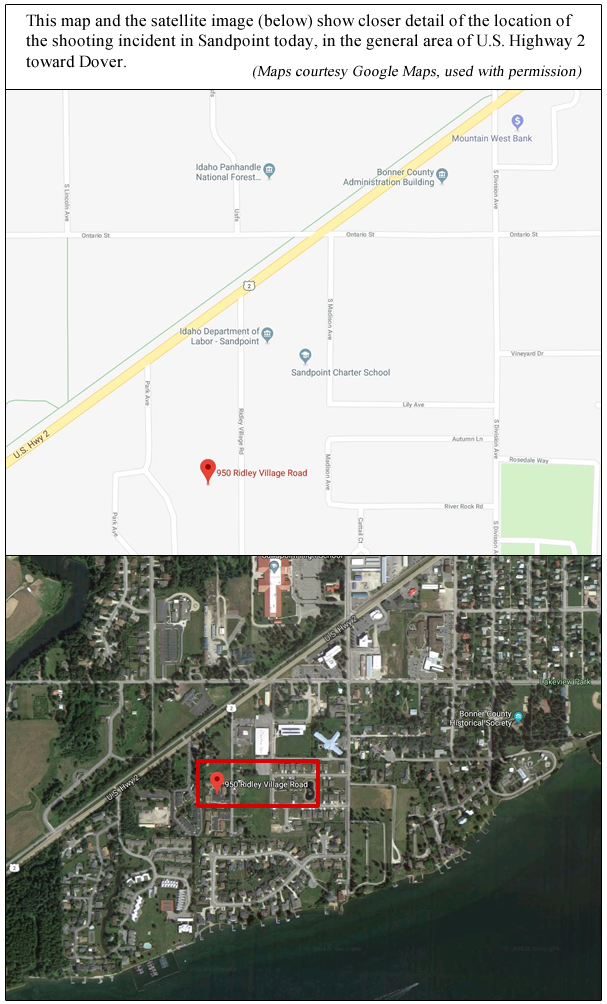 Questions or comments about this article? Click here to e-mail!