Fun, energetic play All Shook Up will keep you rockin'
3 March 2018
"If music be the food of love, play on . . . "

Thus says the very first line of William Shakespeare's play Twelfth Night.

So, take some story lines loosely based on Shakespeare's immortal play of the 1600s, and logically of course you will want to mix in 20+ rockin' hits of Elvis Presley, re-imagine it taking place in bobby-soxer days, and there you have the the fun and energetic production staged last night by the Boundary County School District Theatre Troupe: All Shook Up.

So how many couples were mixed up trying to fall in love with the wrong person—was it three couples? Was it four?----who knows? The audience all knew who was really the right match for each person, or at least we thought we knew, and it wasn't until the last scene of the fun play that we got to see how the jumble of love finally worked out.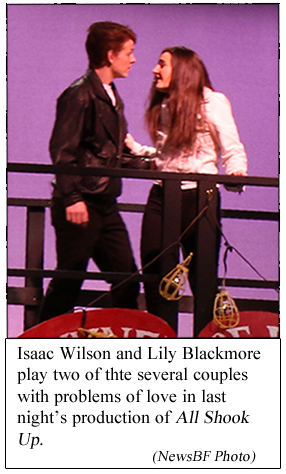 But in the meantime, lots of great Elvis songs, lots of wowsa bobby-soxer jitterbugging, and fun performances by talented students ranging in age from age 6 - 18, all of whom could sing and could dance, and could act. That sounds like a Triple Threat!

Shakespeare says music is the food of love, so how appropriate is it that the music for this show is the music of Elvis? His songs are expertly intertwined throughout this production, in fact it almost seems at times that they were written intentionally for the plot of this play.

These students, did we say they range from 6 to 18, are so good in this play. Director David Carpenter and his trusted assistant Dawn Carpenter have worked together with the troupe to produce a work that showcases their wonderful acting, singing, and dancing talents.

Did we say this play was a lot of fun to watch? You can count on it.

Many behind-the-scenes volunteers, both students and parents and others were involved in set production, lighting, assisting with teaching dance moves, putting costumes together, lending artistic and other skills. Thanks to everyone for a fantastic evening of entertainment Shakespeare / Presley / Boundary County style.

Shakespeare / Presley / Boundary County----hey, that's another triple threat!

If you haven't yet seen this play, there are two performances at Bonners Ferry High School today, a matinee at 1:00 p.m., and a final evening performance at 7:00 pm.

Take a look at these action photographs from the performance: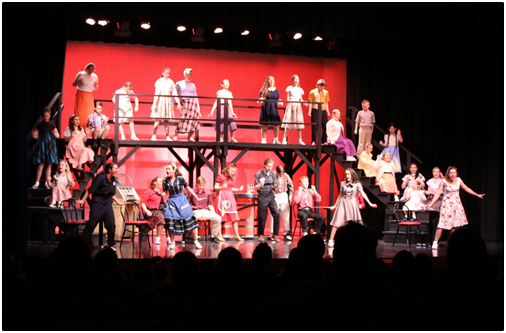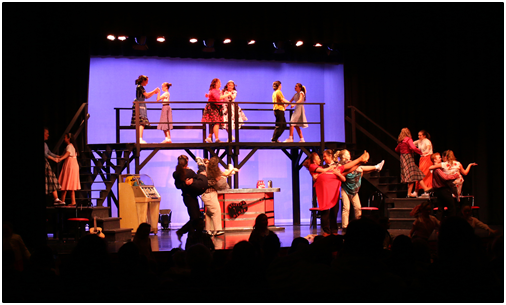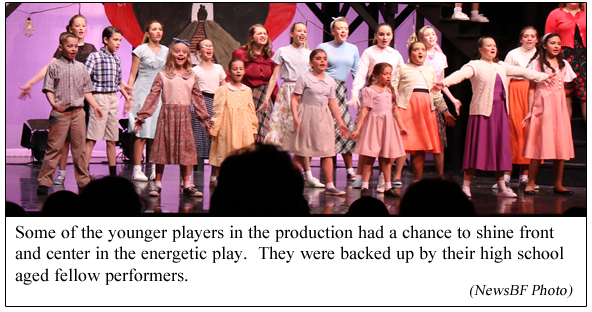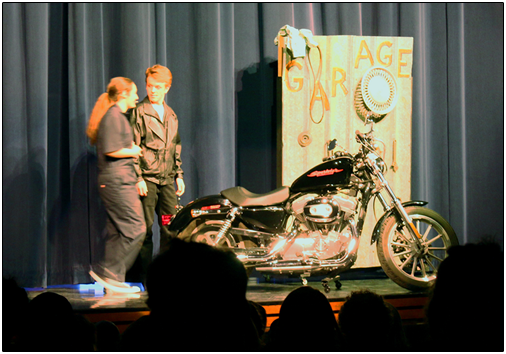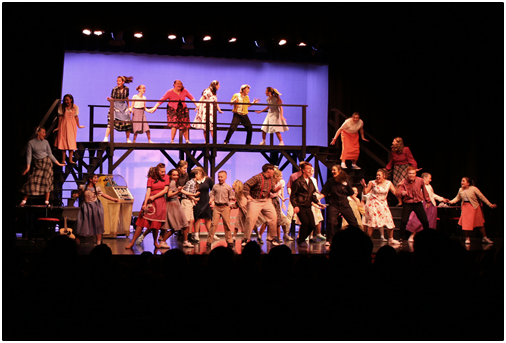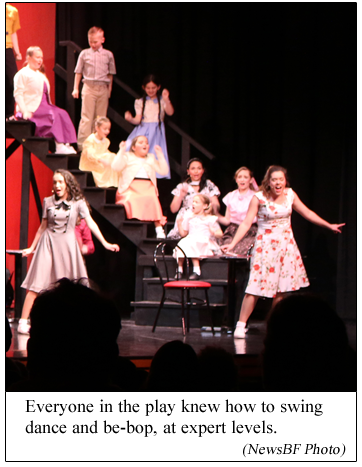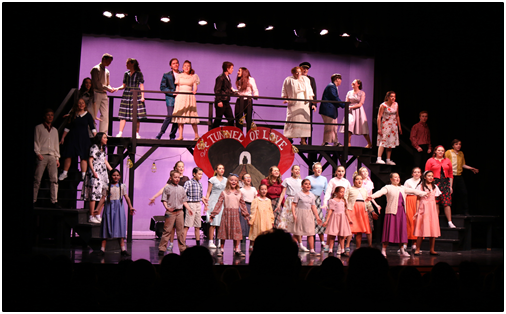 Questions or comments about this letter? Click here to e-mail!