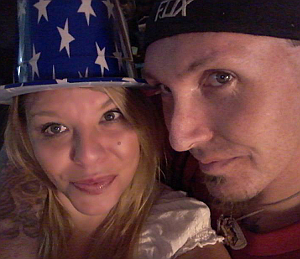 Facebook photo
Jesseka Musson and Eric Dante

A Bonners Ferry man who has been in jail on $1-million bond since his arrest for first-degree murder May 1 is scheduled to enter a plea in court at 9 a.m. Thursday, December 21, before District Judge Barbara Buchanan.

Eric Allen Dante, 37, is accused of shooting his live-in girlfriend, Jesseka Musson, 38, to death in their home on Cedar Court in Bonners Ferry. After Dante called 911 to report the shooting at about 10:45 a.m. that Monday, Sheriff Dave Kramer was first on the scene, where he found Dante on his knees in the middle of his driveway.

"There's been a homicide in Unit 22," he said, according to court records. "We were drinking and it got crazy," he later told a deputy, spinning a wild tale in which he claimed to have stabbed Musson in self defense after she'd "threatened his family with Hells Angels."

Musson had been found leaning over the foot of their bed, her head on the blood-soaked covers, dead of a gunshot wound to the head. A sheath knife was found on the bed next to her.

An arraignment is a court proceeding at which a criminal defendant is formally advised of the charges against him and is asked to enter a plea to the charges. If he pleads guilty or no contest, and the plea is accepted, a hearing can be set at which he would be sentenced, if he pleads not guilty, a jury trial could be set, typically giving a few months to allow both the prosecution and defense to prepare their cases.

Originally appointed a public defender, Coeur d'Alene attorney Sean P. Walsh took over as Dante's defense counsel in June.