By Jessica Hanna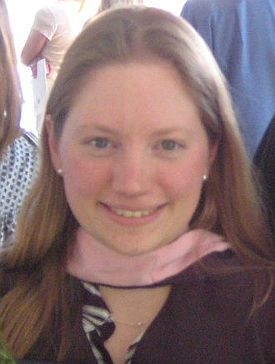 Band Director Jessica Hanna

The Bonners Ferry Band's annual Christmas Concert and Silent Auction will be held at 7 p.m. Thursday, December 14, in the Becker Auditorium at Bonners Ferry High School. Students need to arrive before 6:30 p.m., dressed in their finest concert black.

The hard work of the band students from throughout School District 101 will be showcased in a display of festive music performed by students from Naples, Mount Hall, Valley View, Boundary County Middle School and Bonners Ferry High School.

In addition to the performances, there will be a silent auction to raise funds for our high school and advanced middle school bands to travel to the Boise State Band Clinic in February.

This event is supported by local business donations and is a great place to find gifts for the season! Many items, gift certificates, and services will be auctioned and treats will be available for purchase.

Many thanks to the local businesses and donors that have contributed to our program already this year! We appreciate the help from Far North Outfitters, CPA Leonard Schulte, Alta Forest Products, Diane Blakely State Farm Insurance, Goat Mountain Pizzeria, Skywalker Tree Care, 9B Autoworks, Moose Valley Farms, Larson's and The Callison Family.

December's Golden Stand recipients are Regina Claphan, High School Band, Greta Callison, Advanced Band, and Chago Jimenez, Intermediate Band.

And for those in the community who haven't yet met me, here's a little about my background. I grew up in Sagle and graduated from Sandpoint High School.

I continued by education at University of Idaho, where I received my bachelors in Music Education and Instrumental Performance on Flute. After graduation in 2006, I moved to the small town of Glenns Ferry, located an hour east of Boise, where I was the music teacher.

I taught all students, kindergarten through high school band and choir. I was there for two years and then left to attend Boise State University.

While attending Boise State I earned my masters degree in Music Education and worked as a graduate assistant to the Director of Band, Marcellus Brown. I had the opportunity to meet some fantastic composers during that time, including Frank Ticheli, Brian Balmages, Samuel Hazo and Bruce Pearson.

After completing my degree, I taught in Homedale, Idaho, for three years. I was the band and choir director for all students in grades five through 12, in addition, I was responsible for marching band, pep band, jazz band and jazz choir.

In the summer of 2012, I married my husband, Aaron Clark, and in 2013 I moved to Bonners Ferry to become the director of bands!