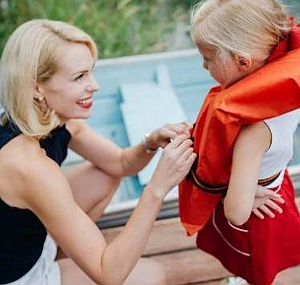 Katie Malone, 36, leaves behind a five-year-old daughter.

The woman killed Thursday, August 3, while jogging in the 16000 block of Dufort Road near Priest River has been identified as Katherine R. Malone, 36, Nashville, Tennessee, who was in town visiting relatives.

She and her five-year-old daughter were staying in her family cabin on the Pend Orielle River.

According to the Idaho State Police, Jesse Flory, 22, Bonners Ferry, was driving a 1992 Kenworth pulling a full load of logs through a left-hand blind curve at about 9:53 a.m. and came upon Malone jogging in the roadway.

He swerved, laying the semi on its side in an attempt to avoid her, but a portion of the truck hit her.

She was pronounced dead at the scene. A memorial service is planned for 10 a.m. Tuesday, August 8, at First Presbyterian Church, 817 SW Harrison, Topeka, Kansas, where she grew up and graduated high school.

A second memorial service will be held Friday, August 11, 11 a.m., at Westminster Presbyterian Church, 3900 West End Avenue, Nashville.

In lieu of flowers, donations may be made to Kansas Children's Service League, 3545 SW 5th, Topeka, KS, 66605, or Westminster Presbyterian Church, Nashville.

Investigation is ongoing.