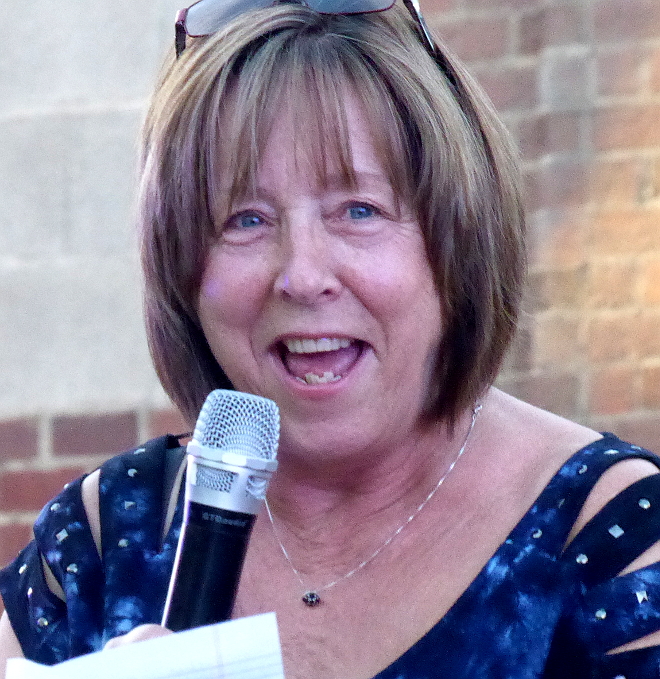 "Once a Badger, Always a Badger!"
~ Emcee and hostess Mrs. Tracy Iverson
There are students, Tracy Iverson said in welcoming alumni to the 2017 Boundary County All Class Reunion, who get out of high school in just four years. But an inordinate number of kids in School District 101 start out just like all the rest, learning to count their ABCs on both hands in kindergarten, progressing through the halls of elementary schools like Valley View, Naples, Mount Hall and arriving, at last, at Bonners Ferry High School ... and then not leaving for decades.

The farmer's wife who officially welcomed home the many former students who once walked the halls of Boundary County Schools Saturday evening spent more than 40 years in Boundary County schools ... nine, uh, um ... no, ten! Ten times longer than most!

And cheering Tracy Iverson on Saturday weren't just the kids who sat in her classes, and who thanked her for inspiring them, but a plethora of fellow teachers who, like her, grew up in Badger themed schools, went away after graduation to halls ivied and not, and came right back to Boundary County to pass on an awesome and inimitable legacy that seems unusually common here.

She is among an illustrious group who weren't able to finish School District 101 in the allotted four years; Coble, Meeker, Tucker, High, Hinthorn, Arthur and so many more ... they graduated, went away and earned their degrees and then came back home to make careers in the very schools that nurtured them.

I didn't go to school here, so it seems amazing to me, yet you can see how great a gift it is every five years as so many students who once attended school in Boundary County come back from homes and careers in places spanning the globe, as much to say "thank you" as to reminisce with old friends, classmates and fellow Badgers.

What follows are just random shots of an amazing evening -- no captions, no particular order. Just memories. Our thanks go out to all those who worked so hard to organize this year's All Class Reunion, as well as to all those who came back home to attend!