More winter looming ahead
February 23, 2018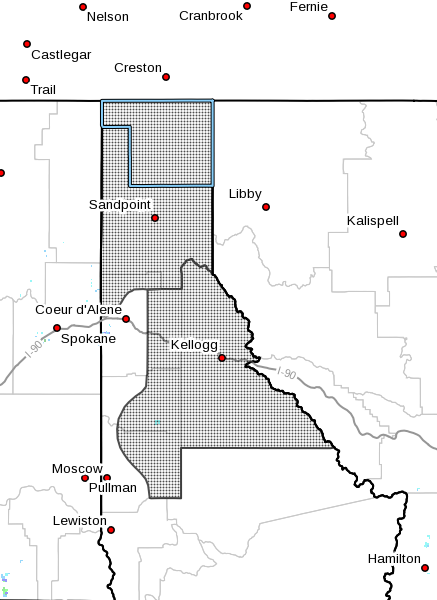 The National weather service, Spokane, has issued a winter weather advisory for portions of North Idaho, including Boundary County, in effect from 4 p.m. today through 4 p.m. Saturday, calling for sunshine and warm tropical bree ... no, wait ... sorry. Wrong advisory. Calling for (ahem) snow.

Three to six inches of new snow is expected in the valleys and eight to 16 inches could fall at higher elevations. Expect clear skies and cold this morning, with a high today of 26-degrees, and 70-percent chance snow developing into late afternoon, pushed by a breeze gusting to 25-miles-per-hour.

The chance of precipitation increases to nearly 100-percent overnight and into Saturday morning, with snow, heavy at times, expected off and on through much of the week ahead.
Questions or comments about this letter? Click here to e-mail!