Kaia Kramer still missing
7:25 p.m. February 17, 2018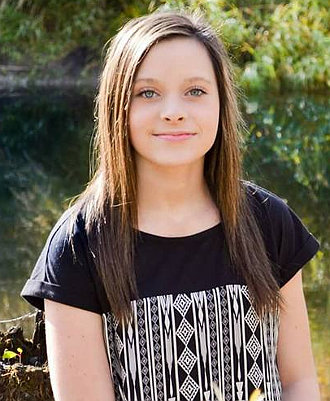 Kaia Kramer, 13, Bonners Ferry

Police in Williston, North Dakota, are still searching for 13-year-old Kaia Kramer, who has been missing from Bonners Ferry since early Friday morning after allegedly stealing her grandfather's GMC Yukon and driving her best friend, Alisa Hannaman, to meet boys they'd met online in Williston, North Dakota.

The GMC was located early this morning in a Williston residential area at 2713 Pheasant Run Parkway, and Alisa was found and taken into police custody at around 1 p.m. PST, along with one of the boys, also a runaway, but Kaia remains at large.

Williston Police are saying nothing except that the search for Kaia continues; it is not known if she is still in the neighborhood where the GMC was found and where Alisa and Colin Edwards, 14, were brought to safety.

There have been reports that the girls had planned, after stopping in Williston, to go to the area of Grand Junction, Colorado.

Those with information on Kaia's whereabouts are encouraged to call their local law enforcement agency, Williston Police at (701) 577-1212 or the Boundary Sheriff's Office at (208) 267-3151. Boundary County Sheriff Dave Kramer is working with multiple law enforcement agencies, including the FBI, to bring about Kaia's safe return.
Questions or comments about this letter? Click here to e-mail!