Runaway Symphony returning home to The Pearl
February 14, 2018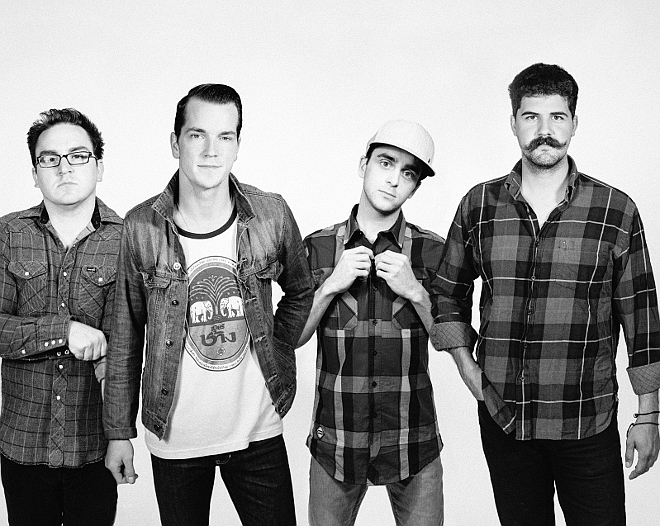 Runaway Symphony comes "From Out of the Woodwork" to play old favorites and new as Bonners Ferry fans celebrate their long-awaited return to the Pearl Theater at 7 p.m. Saturday, February 24.

Local audiences have requested the band's return since their first performance here in 2014, so fans are pleased to see them together again after more than a year apart … hence the name of the show.

They've created quite a following, and they're travelling from Moscow to Seattle for upcoming shows, and The Pearl is proud to welcome them back to their stage.

Lead singer/songwriter Daniel Botkin, who hails from Bonners Ferry, calls the band's latest work "no frills," especially their most recent album, American Blood, which he calls "heart wrenchingly epic."

It takes listeners on a journey into a strange land with themes that explore "… the choice between finding your kingdom and finding your kindred spirits; between ruling your life alone or loving your neighbor; the choice between a crown and a crowd."

To better understand Runaway Symphony's hometown appeal, visit their website to hear the song that put Bonners Ferry on the map: runawaysymphony.com.

Doors open at 6 p.m. for music lovers who hope to enjoy the Pearl Café. As always, the cafe offers light fare, Nora's amazing desserts and your choice of either adult or soft beverages throughout the show. Runaway Symphony takes the stage at 7 p.m.

Tickets are $5 students or $12 advance online at www.thepearltheater.org, Mountain Mike's or Bonners Books; tickets at the door are $15.

The Pearl Theater is a non-profit organization, dedicated to fostering the performing arts throughout Boundary County.

For more information or for membership, please call (208) 610-2846 or email info@thepearltheater.org.
Questions or comments about this letter? Click here to e-mail!