News
October 20

The Lake: "The Lake." It's a term many of us are familiar with from our childhood. Growing up in Bonners Ferry in the 50s and 60s meant that during the summer, you and your family were going to be spending time at "The Lake." Never mind which lake it was, if someone said "We're going to 'The Lake,'" everyone in the family knew which lake they were referring to. Life in North Idaho, by Mike Ashby
October 19
Badgers win IML championship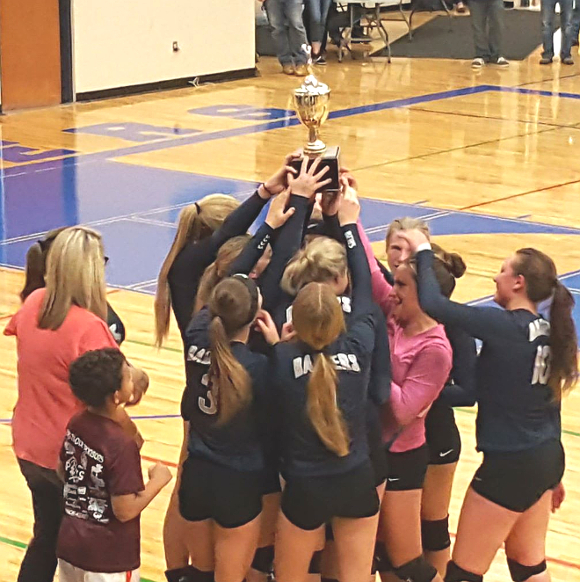 The Bonners Ferry Badgers, after a single league loss to Timberlake during the regular season, defeated the Tigers tonight at home to win the Intermountain League Championship, 25-12! More good news? The Idaho State 3A Volleyball Championship, coming up October 27-28, are in Coeur d'Alene at Lake City High School this year, close enough for everybody to form a massive Badger cheering section to convoy down! To get your tickets, visit https://gofan.co/app/school/IDHSAA.
ISP seeking leads on fatal I-90 bicycle collision: Idaho State Police Troopers are continuing to investigate the fatal vehicle versus bicycle collision which occurred at approximately 9:55 p.m. Tuesday, October 17, on I-90 near milepost 15.5, in the eastern city limits of Coeur d'Alene.
It's National Forest Products Week: Trees provide more than 5,000 products that people use every day. From toilet paper to toothpaste to tires, tree-based chemicals and other wood by-products are all around us. It is National Forest Products Week, a time to recognize the many products and benefits that come from forests.
October 18
College-bound Badgers, mark your calendars: Any students interested in taking dual credit courses so as to earn college credits while still in high school, saving big tuition dollars at the same time, need to meet with counselor Bonners Ferry High School advanced opportunities counselor Jennifer Mackey soon! And students with an eye toward college might want to mark down a couple of impending dates as well.
BCH shines through accreditation process: Boundary Community Hospital has successfully completed the accreditation process from DNV GL - Healthcare. By earning reaccreditation as a Critical Access Hospital, Boundary Community Hospital (BCH) has demonstrated that it meets or exceeds patient safety standards established by the U.S. Centers for Medicare and Medicaid Services.
Court dispositions and sheriff's log
October 17
From the Idaho Department of Lands: With the current and expected wet weather, we are dropping fire danger to low in both the valleys and mountains. We are now issuing burn permits for all types of burning. As always, we request burners to contact the Sheriff's Office,. (208) 267-3151, to try to limit smoke reports form passers-by. As a reminder, the closed burn season will officially come to an end October 20.
Paradise Valley FD holding auction: The Paradise Valley Fire District is selling surplus equipment by sealed bid auction. The equipment listed below will be displayed at the Paradise Valley Fire District's station located at 4375 Cow Creek Road from Monday, October 23, through Monday, November 13.
October 16

School in full action at BCMS! School is already 1/8th of the way done? Hard to believe time can go so fast, but when you are really busy, I guess it is hard to see time go by. BCMS is as active as always while students and staff participate in a myriad of events. By Principal David Miles II
October 15

Valerie Thompson wants to give back: Valerie Thompson freely admits, when she first begins to talk of her decision to run for Bonners Ferry City Council, that she originally felt way out of her comfort zone with "the whole political thing." But in a short time listening to her talk about it, you recognize without doubt that her motives are pure, and deep rooted.

Ahlquist makes good showing to small crowd: As a three-way Idaho Republican gubernatorial primary election May 15, 2018, heats up, the only candidate who has never before run for political office became the first candidate to pay a visit to Bonners Ferry earlier this month, and while the crowd at the Bonners Ferry Visitors Center was small, Dr. Tommy Ahlquist was able to present his blueprint "for an even better Idaho" as he adroitly adroitly fielded a wide-ranging barrage of questions.
Idaho students invited to submit holiday cards: The Idaho State Department of Education is now accepting Holiday Card Contest submissions from Idaho students in grades K-6.
More News →
Letters & Opinions
Valley View PTO: The Valley View Parent Teacher Organization would like to thank everyone who came out to support our book fair this past week. You helped make it a huge success!
Rosanne Smith: Being an informed and aware citizen is a powerful tool and the recent article concerning local law enforcement efforts was both informative and useful.
U.S. Congressman Raul Labrador: As most of you know, I was born in Puerto Rico and lived there until I was 13. After that, my mom and I moved to Las Vegas, where we lived for the next four years. While I've spent my adult life in Idaho and raised my family here, I will always have strong connections to Puerto Rico and Las Vegas.
More Letters →
Sports & Outdoors

Badgers boys finish fourth at state! We've just received word that the Badger boys soccer team took fourth at state after a double overtime and a penalty kick shootout! They fell to Weiser 4-3. Weiser goes on to play Bliss at 1 p.m. The Badgers finished first in the consolation round.

Bonners Ferry man shows star quality in pro debut: Even though the Kelowna Rockets fell to the Portland Winterhawks, a young Bonners Ferry athlete, getting his first start on the ice, opened his career showing potential to be a star in the world of hockey. According to Kelowna Daily Courier reporter Glen Erickson, goalie James Porter, 17, played a solid 20 minutes Friday night on the home ice, stopping all 13 shots fired by Portland.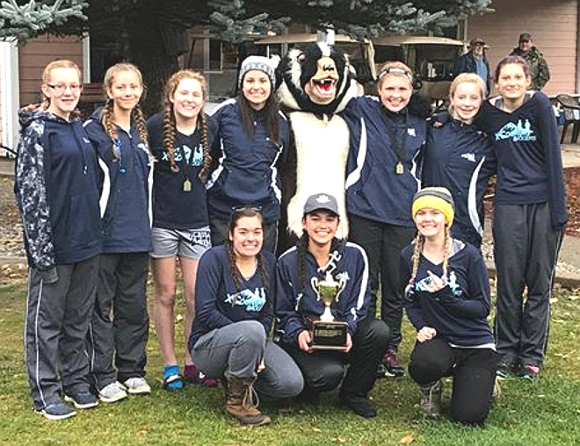 Badger harriers going to state: Badger cross country runner Jordan Young, the senior just to the right of Buddy Badger in the above photo, broke 20 minutes in the 5,000 meter course to win the girls Intermountain League District Championship at Pinehurst today, leading the team to a second place finish, and the Badger boys finished the district meet with a third place effort, meaning both teams will compete at the 2017 State Cross Country Meet on Saturday, October 28 in Eagle.
More Sports →
Obituaries
Ivan "Bernie" Enger, October 3, 1926 ~ October 11, 2017
Allyce Irene Hansen, May 12, 1931 ~ September 29, 2017
Mark David Truesdell, July 20, 1955 ~ September 24, 2017
More Obituaries →
Search News Bonners Ferry:
Loading
Social News
Happy October 21 birthdays to Sunshine Bartlett, Nicole Winkleseth, Jessica Fairchild, Madison Shutts, Dwain McGinnis, Kevin Greenleaf, Anthony Janowsky and Lisa Walter!
Thanks to Facebook & Bonners Ferry Beta Sigma Phi!

Cassidy Anderson is Badger Awesome! Cassidy Anderson is a junior, enrolled in the Cabinet Making and Millwork 2 class this year. I have had the privilege of teaching Cassidy since her freshman year in the wood shop classes. By Francis Garner

BCH says thanks for ECF wing gifts: Boundary Community Hospital extends a big thank you to the Baptist Sewing Guild for stitching the beautiful quilt that was donated to the Extended Care Facility!
More Social News →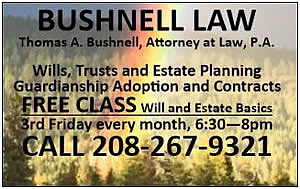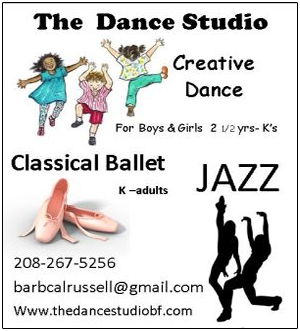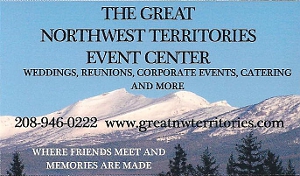 Events
Saturday, October 21
Andy Sydow Band Rock Concert at the Pearl, 7 p.m., The Pearl Theater. Paul Bonnell and Friends opening. Doors open at 6 p.m., tickets are $12 in advance, $15 at the door or $5 students at Mountain Mike's, Bonners Books or online at www.thepearltheater.org.
Monday, October 23
Fab Lab Classes by appointment, 1 to 7 p.m. in two hour sessions. Boundary County Library. To find out more, call (208) 267-3750.
Kootenai Valley Resource Initiative Board Meeting, 7 p.m., Boundary County Extension Office. Agenda includes a presentation from the staff of the Yaak Valley Forest Council. To learn more, call Patty at (208) 267-3519 or email patty@kootenai.org.
Tuesday, October 24
Computer Tutoring by appointment, 1 to 4 p.m. in one hour sessions. Boundary County Library, 6370 Kootenai Street, Bonners Ferry. To find out more, call (208) 267-3750.
Thursday, October 26
A Night Out Against Crime: A Symposium on Safety, 3 to 7 p.m., former Bonners Ferry National Guard Armory, 6566 Main Street, Bonners Ferry. Everyone in the community is welcome and encouraged to attend ... and bring your neighbor!
Friday, October 27
"Spooktacular Skulls" Science Program, 1 p.m., Boundary County Library, 6370 Kootenai Street, Bonners Ferry. To find out more, call (208) 267-3750.
BCSD Theatre Troupe Audition Announcement: Triple Threat, 1 to 4 p.m. , Bonners Ferry High School Auditorium. Elementary students, 1-2 p.m., High School/Middle School students, 1-4 p.m. Roles available for varying levels of rehearsal committment.
Fab Lab Classes by appointment, 3 to 7 p.m. in two hour sessions. Boundary County Library, 6370 Kootenai Street, Bonners Ferry. To find out more, call (208) 267-3750.
Movie Night: "Case for Christ," doors open at 5:30 p.m., movie begins at 6 p.m., Mountain Springs Church, 6789 Main Street, Bonners Ferry. This event is free, invite your friends!
Howl-Oween Town, 6 to 10 p.m. through October 31, Second Chance Animal Adoption, 6651 Lincoln Street, Bonners Ferry. Admission is by cash donation, all proceeds go to helping the animals in our shelter. Volunteers needed! For more information, call (208) 267-2815.
Performer's Circle at the Pearl Theater, 7 p.m., 7160 Ash Street, Bonners Ferry.
Saturday, October 28
Chess Club, 10 a.m. to noon, Boundary County Library, 6370 Kootenai Street, Bonners Ferry. To find out more, call (208) 267-3750.
Ladies in Leadership, 9 a.m. to 1 p.m., Homestead Great Room, David Thompson Way near Three Mile. Sponsored by the Boundary County Middle School Leadership Class, local business women will be selling their products, including Lularoe, Bathologie, Perfectly Posh, Mary Kay, Scentsy and more! To learn more, call Kelly at (208) 290-1506.
Sunday, October 29
Boundary County Human Rights Task Force Community Meet & Greet Gathering, 2 to 4 p.m., Homestead Great Room, 32 David Thompson Drive near Three Mile. Meet, enjoy music, food and good company. Join us to celebrate and spread awareness of human rights! All are welcome!
Monday, October 30
Fab Lab Classes by appointment, 1 to 7 p.m. in two hour sessions. Boundary County Library, 6370 Kootenai Street, Bonners Ferry. To find out more, call (208) 267-3750.
Badger Girls Basketball, 4:30 p.m., first team practice, BFHS gym.
More Events →