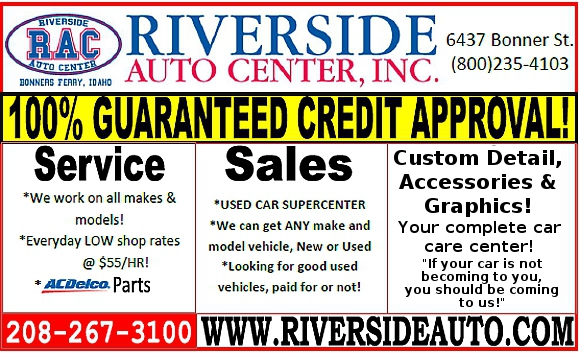 News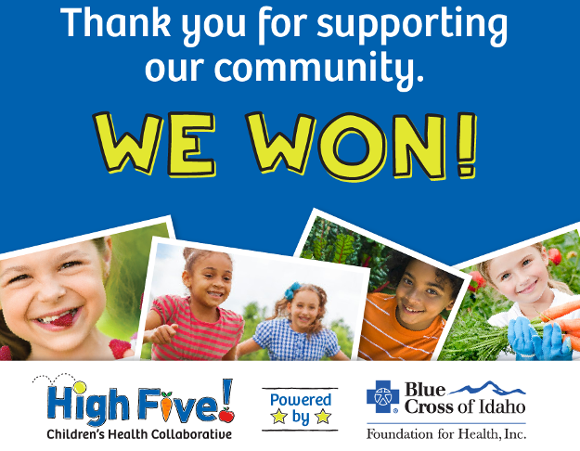 A big High Five, Bonners Ferry! For the next three years, beginning in 2017, Boundary County youth are going to discover new ways to eat better and stay more active, fit and healthy, thanks to a High Five Community Transformation Grant awarded Bonners Ferry by the Blue Cross of Idaho Foundation For Health.
Scoping meetings set on Columbia Basin EIS: The U.S. Army Corps of Engineers, Bureau of Reclamation and Bonneville Power Administration have announced their intent to prepare an environmental impact statement on the Columbia River System operations and configurations for 14 federal projects in the interior Columbia Basin.

Search on for missing Post Falls man: On the evening of Saturday, October 22, the Post Falls Police Department was informed that William "Bo" Kirk was last seen at his place of work, Northwest Specialty Hospital in Post Falls, at approximately 7 p.m. He was expected home at around 7:20 p.m., but did not arrive.
Missing hunter found safe: A local hunter was found safe this morning, walking out on his own after spending a chilly night in the woods off Giles Connection Cutoff.

BCMS students get progress reports, go to the polls and more: Midquarter progress reports were sent home last Wednesday with students. I can't believe we are already 1/8 of the way through this year! If you did not receive your child's progress report, ask your child why ... and then give us a call! A BCMS & NewsBF pictorial by Principal David Miles II
Wallace man dies in rollover: A 41-year-old Wallace man died Wednesday night in a single vehicle rollover in Wallace.
Investigation continues on pedestrian collision: Idaho State Police are continuing to investigate the vehicle versus pedestrian fatality crash involving a Kootenai County Sheriff's Deputy which occurred in the intersection of US 95 and Miles Avenue in the early morning hours of October 8.
Forest gates to open: As visitors take to the woods to hunt and/or collect firewood, the Idaho Panhandle National Forests remind them that forest gates in grizzly bear management units will be opening soon.
State DMVs to close for new software: County Division of Motor Vehicle offices across the state will close for half-day increments in late October or early November to install software in conjunction with new driver's licenses and identification cards.
A trip through history at the Porthill Cemetery: Perched on a hill above what was once called Ockonook ("a grassy hillside with rocks") at the very top of Boundary County lies a small cemetery with an incredible history dating back to 1898. Familiar historical names such as Klockmann, Sloop, McLoughlin, Baker, and King can be found in this, the Porthill Cemetery.
Coats for Kids drive on at Valley View: Valley View Elementary is now conducting its annual Coats for Kids drive, and anyone can drop off their clean, gently used coats with working zippers, hats, gloves, boots and scarves during Valley View's office hours, 8 a.m. through 4 p.m. Monday through Thursday at 6750 Augusta Street in Bonners Ferry.
Letters & Opinions
Brian Zimmerman: Dave Kramer is the right choice for Sheriff. I have heard and read the rumors and falsehoods circulating about Dave and his lack of qualifications.
U.S. Senator Mike Crapo: The men and women who serve in the Guard and Reserve and their families give immensely of their time and talents to serving our nation. Their skills and commitment also add great value to the workforce and our communities.
U.S. Congressman Raul Labrador: As we near the end of the 114th Congress, many groups have released their scorecards rating members of Congress on their performance. I'm happy to report that my record of fighting for jobs, growing our economy and a smaller, more limited, government has been recognized by four important groups.
More Letters →
Sports & Outdoors
Jordan Young burns up Kellogg course: Rain and grass do not usually generate fast cross country times. During the Ben Castro Kellogg Invite, held at Pinehurst Golf Course, a flat course and talented runners managed some of the fastest times of the season.

Though it's early, deer season looking good: Judging deer hunting success a week into the season is kind of like predicting a football game after the first quarter when the score is 7-3, but so far, deer hunters are reporting seeing plenty of animals and expressed general satisfaction with their hunts.
Big game hunters must call in reports: Fish and Game's online hunter reports have unfortunately been a casualty of the data breach of our online vendor's database, but hunters can still file their reports by calling the toll-free number at (877) 268-9365.
More Sports →
Obituaries
Caroline Louise Farnsworth passed away peacefully at her home in Bonners Ferry on October 20, 2016, at the age of 94. Services will be held at 11 a.m. Saturday, October 29, at the LDS Church, 6568 Alderson Lane, Bonners Ferry, with interment in Grandview Cemetery.
Lila Fae Allenberg, May 10, 1922 ~ October 14, 2016
More Obituaries →
Search News Bonners Ferry:
Loading
Social News

Smith an FFA National Finalist: Thomas Smith of the Bonners Ferry FFA Chapter, earned the National Finalist award Friday for Agricultural Sales Proficiency as this year's National FFA Convention in Indianapolis drew to a close.
Easley wins Hall Mountain Fire quilt raffle: Don Easley, Paradise Valley, is the happy winner of the Hall Mountain Volunteer Fire Association Auxiliary Quilt Raffle and this awesome queen-size denim quilt, made and donated by Carol Martin, of Port Hill.

Son stepping up to help dad out at Pro-X: Andrew Brubaker from Pro X Home Center in Bonners Ferry is attending the Fall 2016 class of the North American Retail Hardware Association's Retail Management Certification Program, thanks to a $6,250 scholarship sponsored by Do it Best Corp. that will cover half of the course tuition.

Valley View PTO grateful: Totals are just in and the Valley View PTO Book Fair sold $4,800 in books! All of the profit from this sale will go directly back into our Valley View Elementary to purchase books that teachers will use with students.
More Social News →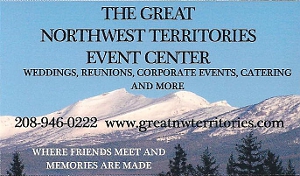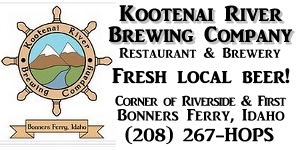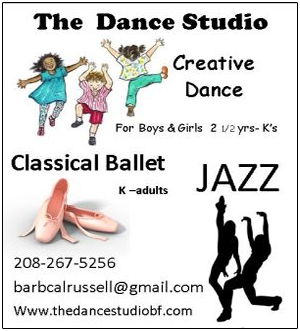 Events
Saturday, October 29
The third annual Harvest Festival, Bonners Ferry United Methodist Church, 6558 Lincoln Street, Bonners Ferry, 4:30 to 7 p.m. Lots of family fun, hot dogs, games for all ages. Children are welcome to wear costumes!
Annual Fall Festival and Fashion Show, 7 p.m. at the Pearl Theater, 7160 Ash Street, Bonners Ferry. Tickets are $15 at the door. Advance tickets can be purchased at Under the Sun, The Dressing Room and Bonner Books. Doors open at 6 p.m.
Monday, October 31
Trunk or Treat, First Baptist Church, 6711 El Paso Street, Bonners Ferry, 5 to 7 p.m. All are welcome!
Halloween book unleashing party for the horror comedy "Ambulatory Cadavers" by Bonners Ferry author McCallum Morgan, 6 to 8 p.m., Bonners Books, 7195 Main Street, Bonners Ferry. Prizes, free candy and a reading by the author.
Tuesday, November 1
The North Idaho Forage and Grazing School, 9 a.m. to 5 p.m., Ponderay Event Center, 401 Bonner Mall Way, Ponderay. A $15 registration fee covers refreshments and lunch, handouts, and a memory stick with all the presentations, handouts, and relevant Extension bulletins. Please call the Boundary County Extension office at (208) 267-3235 for more information and to register, or download the registration form and agenda at http://tinyurl.com/2016NIDHaySchool.
The Boundary County 4-H Leader's Banquet, 6:30 p.m. at the Chic-N-Chop Restaurant.
More Events →