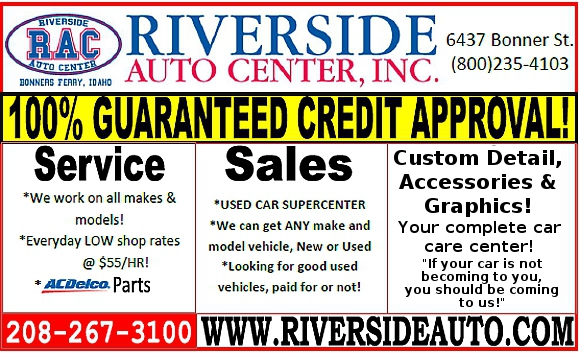 News

Arrest made in Northside bombing: A 19-year-old Bonners Ferry man has been taken into custody for the explosion that rocked Bonners Ferry's Northside this morning and sent two people to the hospital for treatment.
Updated 5:30 p.m. Mar. 9: Suspected bomb injures two on the Northside: A joint investigation with the Bonners Ferry Police Department, the Boundary County Sheriff's Office and the Idaho State Police is underway after an early morning explosion heard by many on the Northside in Bonners Ferry.
More flooding expected: The National Weather Service, Spokane, has issued a second areal flood watch as rains in the region intensify in the region. The advisory is in effect through 11 p.m. Sunday.

A memorable trip the long way: Gregor Philyaw and his fiancé, Jessica Ferguson, decided to take the long way home to Bonners Ferry from Sandpoint Wednesday, and it turned out to be a memorable decision.
Speed restrictions to start on Highway 1: Speed restrictions will go into effect on Idaho 1 from the Hall Mt. Junction to the Canadian border Sunday, March 9. The restrictions are designed to protect the road and travelers until warmer spring weather can solidify the road base.
Basin water forecast near normal: The snowy blanket that builds in winter and feeds Columbia River rivers and streams through spring and summer has shown a much desired growth spurt thanks to a wet February and continued precipitation in early March.
County commission minutes, February 17-18
Court records and sheriff's log
'Ranger Bill' to rebuild after fire: Bill McIntosh, known as "Ranger Bill" by many for his years working with the U.S. Forest Service part time keeping up the Snyder Guard Station, doesn't yet know how, but he says he is planning to rebuild after fire destroyed his Camp Nine home Friday.

Meister to Walk Out of Darkness: Leah Meister, Bonners Ferry, will be joining with hundreds of people to walk 18 miles through the night in the Out of the Darkness Overnight to benefit the American Foundation for Suicide Prevention on June 14-15.

Donna Nystrom out of this world! Bonners Ferry High School is ecstatic to announce the awesome Donna Nystrom as the esteemed classified employee of this lunar cycle, or, for those of you more down-to-earth, as Boundary County School District 101 Classified Employee of the Month.

Cavender coming home for recital: For students graduating from the University of Idaho with a performance major, it is customary to put on a Senior Recital in Moscow. Never being one for custom, Chloe Cavender wanted to add a new dimension to the event and put on a recital in her hometown of Bonners Ferry.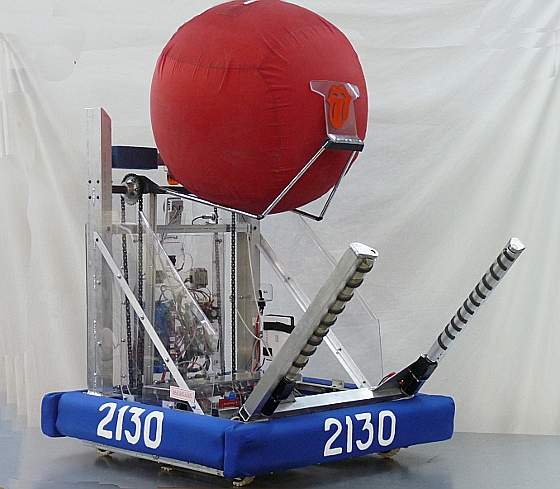 BFHS robot bagged and tagged: Bonners Ferry High School's FIRST Team 2130 Alpha+ has finished building this year's robot! By midnight of February 18, we had our robot in its bag, ready for competition, where we can no longer work on it. By Derek Reynolds
More News →
Letters & Opinions
Jeff and Tia Avery: Allen Avery is our son. We would like to apologize to the people involved and the community for his reckless behavior and lack of regard for human life.
U.S. Congressman Raul Labrador: This week, the President unveiled his budget for Fiscal Year 2015, a budget that - if passed – would devastate our economy and add a crushing debt burden onto our children.
Mike Weland: Just for fun, I did a quick search of newsbf and compiled a partial list of the articles regarding school bomb hoaxes in Boundary County public schools.
More Letters →
Sports & Outdoors
Badger boys off to state: The Bonners Ferry Badger boys basketball team earned a trip to state Thursday evening, traveling to Timberlake and downing the Tigers 36-33 in a loser-out game decided at the free throw line with only 35 seconds left on the clock.
News Bonners Ferry is always in need of sports news, whether the results of games played or events coming up. Due to my condition following a stroke, I can no longer get out to the games, so I depend on coaches, players or fans to keep me updated. If you have sports news or photos, please email to publisher@newsbf.com. Thanks!
More Sports →
Obituaries
Lorain Elizabeth Niemiec passed away on March 7, 2014, at Aces Elder Care in Bonners Ferry. Services will be held at 11 a.m. Friday, March 14, at Grandview Cemetery.
Joyce Ann Trueblood passed away on Tuesday, March 4, 2014, after a short battle with lung cancer. Memorial Services for family, friends and the community will be held at 11 a.m. Saturday, May 24, at the Bonners Ferry Fairgrounds.
Ernest Lawrence 'Ernie' Loewen, May 8, 1930 ~ March 1, 2014
Stanley Morie Battles, 72, passed away on March 5, 2014, at Boundary Community Hospital in Bonners Ferry. Arrangements to be announced.
William Delwin Frans passed away on March 2, 2014 at Kootenai Health in Coeur d'Alene. Private services will be held.
Michael Harris Mills, 68, passed away on February 22, 2014, at his home in Bonners Ferry. Private services are being held.
Mark Spencer LaVoie, of Bonner's Ferry, passed away Thursday, February 6, at his home. His life well lived will be celebrated at his home on March 22 with an open house from 1 to 4 p.m., with a service at 1:30 p.m.
More Obituaries →
Search News Bonners Ferry:
Loading

Weather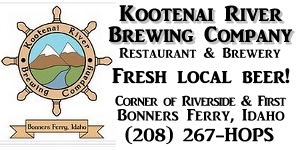 Social News
Essay contest winners named: The Boundary County Human Rights Task Force has announced the winners in the essay contest submitted for Martin Luther King Day.
Local students on NIC Dean's List: North Idaho College recently announced its Dean's List for fall semester 2013. Students eligible for the NIC Dean's List must be enrolled in a minimum of 12 credits and obtain a grade point average of 3.75 or above.

Lyle BCH Employee of the Year: Charlene Lyle is Employee of the Year for 2013 at Boundary Community Hospital. Charlene has been employed at BCH for five years. As a Certified Nursing Assistant (CNA), Charlene works full time in Acute Care.
More Social News →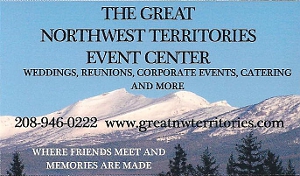 Events
Friday, March 14
United Methodist Church Rummage Sale, 9 a.m. to 4 p.m., 6568 Lincoln Street, Bonners Ferry.
Saturday, March 15
Friends of Kootenai National Wildlife Refuge Bird Walk, 9 a.m. Gather at the Refuge's Education Barn for a two hour outing. Dress for the weather. Bring binoculars and/or a scope and a birding guide if you have them available. Everyone is welcome.
United Methodist Church Rummage Sale, 9 a.m. to noon, 6568 Lincoln Street, Bonners Ferry.
Badger baseball at Orofino, 11 a.m.
Badger softball double header at Lakeland JV, noon.
Monday, March 17
Badger softball double header at Lake City, 2:30 p.m.
Tuesday, March 18
Bonners Ferry Community Blood Drive, 11 a.m. to 5:30 p.m., Mt. Springs Church, 6789 Main Street. Schedule an appointment at www.inbcsaves.org or call 1-800-423-0151.
Wednesday, March 19
Kootenai Valley Resource Initiative WAC Subcommittee meeting, 7:30 a.m., Kootenai Tribal Office. To find out more, call Patty at (208) 267-3519.
Friday, March 21
Badger baseball, home vs. LV Rogers double header, noon.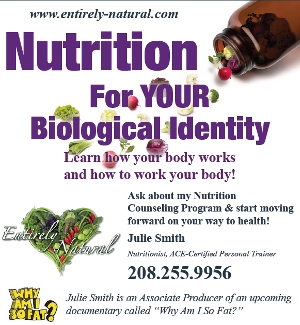 Saturday, March 22
Badger track, Bonners Ferry Invite, 10 a.m. Bonners Ferry High School.
Cabin Fever Pasta Dinner and Auction Fundraiser for the Boundary County Democrats, 6 p.m. at the Pearl Theater. Wine and beer and lots of fun! $10 person/$20 family. Bring already-cooked pasta dishes, salads, desserts and bread and well-made handcafts for the auction. Set up at 5 p.m.; clean up afterwards.
Tuesday, March 25
Badger softball double header at Sandpoint, 2 p.m.
Badger baseball at Sandpoint double header, 2 p.m.
More Events →