December 2017: Total NewsBF hits: 1,838,112
Facebook Likes, 8,060: Follows, 8,38
8
~

NewsBF Snowline

~
Currently idle
News
January 16

Groeschl taking the reins at IDL: The Idaho State Board of Land Commissioners voted today to appoint State Forester David Groeschl as acting director of the Idaho Department of Lands. The appointment follows the departure of former Director Tom Schultz.

Rain, snow on the way: Cloudy skies are in the forecast for the rest of today and tonight, and while radar this morning shows rain, rain/snow mix and snow at higher elevations to the south of us, the forecast for Bonners Ferry today and tonight says humid, but with nothing falling. That changes tomorrow.

Boundary County Library touted in state capitol: The best small library in America got a plug today, both in the Idaho legislature and in Besty Russell's "Eye on Boise" column in the Spokesman Review. Her column focused on a presentation by Idaho State Librarian Ann Joslin to the Joint Finance-Appropriations Committee.
ITD seeks comment on Rathdrum project: The Idaho Transportation Department invites the public to a hearing about the expansion of Idaho Highway 41 from Prairie Avenue to Boekel Road in Kootenai County from 4 to 7 p.m. Thursday, January 25, at the Coeur d'Alene office at W600 Prairie Avenue.
A-1 Auto Transport offers scholarships: hen students are looking for a way to cover some of the costs associated with going to school, A-1 Auto Transport is there to provide the help that is needed.
January 15
Bonners Ferry High School robotics season kicks off: Saturday, January 6, marked the annual FIRST Robotics season Kickoff. At 7:30 a.m., Bonners Ferry High School FIRST Team 2130 Alpha+ gathered at the robotics clubhouse and excitedly watched this year's reveal for the game, FIRST POWER UP! By Rayan Naylor
~ Visible fire a controlled burn ~
7:30 p.m.: Sheriff's dispatch confirms that a large fire visible in the Moyie Springs area is a controlled burn and not a structure or wildfire.
~ Restorium reported symptom-free ~
As of today, the Restorium is symptom free from a gastro-intestinal illness that swept through, and residents are now being encouraged to go back to the dining area for meals rather than eat in their rooms. Staff still asks that visitors who have been ill not visit unless you have been symptom free for at least 72 hours.
~ Car crashes into Callie's Niche ~
10:52 a.m.: Emergency crews are responding to Callie's Niche in downtown Bonners Ferry, where a vehicle has reportedly crashed into the building. Unknown if injuries. If traveling in the area, please yield to emergency vehicles. 10:57 a.m.: First responders report no injuries.
January 14
News Bonners Ferry Election 2018 Voter's Guide: It's still early, but we're working hard to give Boundary County voters as much quality information as possible so they can make an informed decision when they go to the polls in the May 15, 2018, primary election and the November 6, 2018 general election.

Pack 114 to welcome girl Cub Scouts in historic roll-out: Cub Scout Pack 114 will welcome female Cub Scouts this month as they launch a new era of Family Scouting in Bonners Ferry. Thanks to its current den leader training and its longstanding charter partnership with Trinity Lutheran Church, Pack 114 is ready to begin before Boy Scouts of America's official roll-out in September!

Still working out what La Nina bodes for northwest spring: December 2017 was a month of transition. At times, the flow of the jet stream bowed into a large ridge that brought well-above-average temperatures and drier conditions racing north along the coast. Occasional west winds did bring in enough precipitation to keep most of Washington and Idaho near average.
2018 looks good for nursery/greenhouse growers: Northwest Farm Credit Services' 12-month profitability outlook remains strong for the nursery/greenhouse sector. Pricing is favorable; early bookings for 2018 are strong as buyers secure plants, although inventory shortages continue for certain plant varieties. Strong economic indicators will support continued growth for the industry.
January 13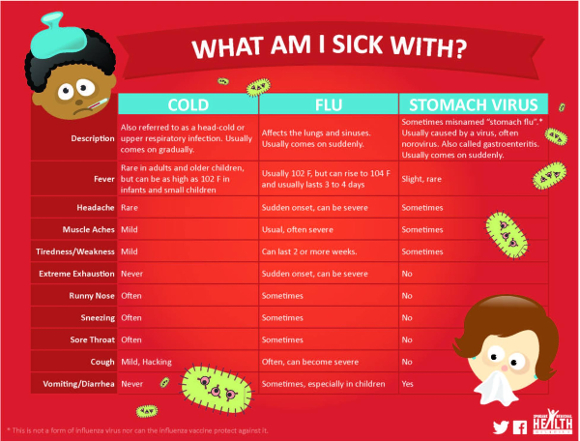 Cold, flu or stomach bug? How to tell: What are you sick with? Here is a quick reference guide posted by the Spokane Regional Health District for those of you not feeling well during this cold and flu season. Remember, the primary symptoms of the flu are sudden and severe muscle aches, tiredness and headache, often accompanied by a fever.

Sofa raffle to benefit senior meals: Rich and Sherry Beck and the crew at Beck's Furniture, 6443 McCall Street, Bonners Ferry, recently looked over their awesome selection to find just the perfect item to donate for a raffle to help support the Senior Meals Program. And they came up with a winner, a beautiful light colored leather sofa with electric recliners to go home with the winner Valentine's Day!

Lincoln Day Dinner just around the corner: Mark your calendars for Saturday, April 7, for the 2018 Boundary County Republican Central Committee's Lincoln Day dinner. It is expected that most of the Idaho state, local and national Republican candidates whose names will be on the Boundary County ballots in May will be in attendance.
Boundary County Commission minutes, January 1
January 12

Fit & Fall Proof class starting: The Senior Hospitality Center will begin the winter session of the "Fit and Fall Proof Class" beginning Monday, January 15, running at 10:45 a.m. every Monday, Wednesday and Friday through March 30.
January 11

Jade missing from home off Camp Nine: Mrs. Allred has been missing her female German Shepherd, Jade, since Wednesday morning from her home on Rigby Road off Camp Nine Road north of Bonners Ferry. Jade is wearing a red collar with a Salt Lake County, Utah, phone number on it, but no name. UPDATE: Jade is still missing as of Sunday. Please keep looking.
More News →
Letters & Opinions
Tim West: For those of you who have expressed concerns over the Highway 95 reconstruction project, this is the email I received from Damon Allen at ITD. It basically states that concerns of one citizen are not taken into account, so if you have concerns and want to make a difference, then I ask that you make a simple phone call or write a quick email posting your concerns.
Idaho Lieutenant Governor Brad Little: The second session of the 64th Idaho State Legislature has convened, with familiar faces returning as well as a few new ones. I'm excited to be back and working on behalf of the citizens of Idaho.
More Letters →
Sports & Outdoors

Badger wrestlers 5-0 to win River City tourney: The Bonners Ferry Badgers went 5-0 in the Copper division to take first place at the River City Team Dual Tournament in Post Falls, beating West Valley, Gonzaga Prep and Shadle Park, Spokane, Whitefish, Montana, and Bishop Kelly, Boise to win.
What's this access/depredation fee? Why do I have to pay an extra $5 for my license? It's a question that will commonly be asked when hunters, anglers and trappers buy their 2018 licenses, so here's a quick refresher. The "Access/Depredation fee" is a new, one-time annual fee that applies to everyone – residents and nonresidents alike – when they buy their first annual license of the year.
More Sports →
Obituaries
Russell "Doc" Murrell Docherty, April 14, 1932 ~ December 9, 2017
More Obituaries →
Search News Bonners Ferry:
Loading
Happy January 17 birthdays to Logan Dammel, Vern Wilson and Jeanine Bender, and happy anniversary to Jason & Kara Weller!
Social News

Hamptons welcome Wilbur Van Martin: Kortny and Vince Hampton are thrilled to announce the arrival of Wilbur Van Martin Hampton! Wilbur was born at 5:57 a.m. today, weighing eight pounds, five ounces.

Brady Bateman is Badger Awesome: "Brady Bateman is one of the most respectful young men that I have had the privilege of teaching," said Bonners Ferry High School advanced math teacher Russell Thorman.

Mt. Hall names December Citizens of the Month: These bright, shining faces belong to Mt. Hall Elementary School's December Citizens of the month!
More Social News →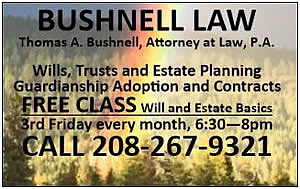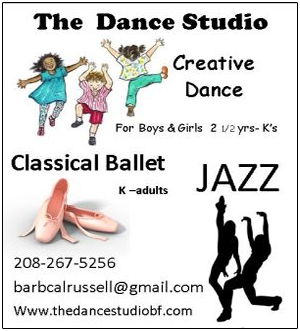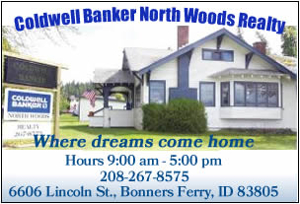 Events
Wednesday, January 17
Storytime, 10:30 a.m. and 1:30 p.m., Boundary County Library. To learn more, call (208) 267-3750.
Community Worship Service, 6 p.m., Bonners Ferry High School Becker Auditorium. Hosted by the Boundary County Ministerial Association.
Troy City Council Meeting, 7 p.m., city hall, E301 Kootenai Avenue.
Thursday, January 18
Naples Elementary Ski Day at Schweitzer, grades three through five.
Adventures in Mothering (AIM), 9 a.m., Mountain Springs Church, 6789 Main Street, Bonners Ferry. Children welcome!
Badger Girls Basketball, 5:30 p.m., home vs. Post Falls.
Bonners Ferry Chamber of Commerce Meet & Greet, 6 p.m., Heart Rock Wines & Cross Time Saloon, 6371 Kootenai Street, Bonners Ferry. Cost is $15 per person, RSVP at bonnersferrychamber@gmail.com.
Badger Boys Basketball, 7 p.m., home vs. Post Falls.
Sadie Hawkins Dance, 10 p.m. to midnight, Bonners Ferry High School. Tickets $5 each, attend the home games and dress alike and save $1!
Friday, January 19
Lego Club, 1 to 3 p.m., Boundary County Library, 6370 Kootenai Street, Bonners Ferry. To learn more, call (208) 267-3750.
Trojan Basketball, 2 p.m., home vs. Plains.
Badger JV Wrestling, 4:30 p.m., at Timberlake Round Robin.
Saturday, January 20
Badger Wrestling, 9 a.m. at Timberlake Tournament.
Bonners Ferry Book Club Meeting, 10 to 11:30 a.m., Badger's Den Cafe & Latte, 6551 Main Street, Bonners Ferry. Discussion of "Prairie Fires: The American Dreams of Laura Ingalls Wilder" by Caroline Fraser.
Trojan Basketball, 11 a.m., home vs. Florence.
Cub Scout Pack 114 Pinewood Derby, 11 a.m., Trinity Lutheran Church, 6784 Cody Street, Bonners Ferry.
NERF Wars, 4:30 to 6:30 p.m., Boundary County Library, 6370 Kootenai Street, Bonners Ferry. To learn more, call (208) 267-3750.
Aiming High for Abigail Spaghetti Feed & Auction, 6 p.m., Boundary County Middle School. Proceeds will Abigail Blockhan and her family with medical expenses for dysautonomia.
Badger girls basketball, 7 p.m., home vs. Wallace (makeup for December 15)
Sunday, January 21
Movie at the Pearl: Little Boy; Believe the Impossible, 1:30 p.m., Pearl Theater, 7160 Ash Street, Bonners Ferry. Rated PG-13, admission $5 at the door. To find out more, call (208) 610-2846.
More Events →