West Nile Virus detected in Boundary County: Mosquitoes infected with West Nile virus (WNV) have been detected in Boundary County. Panhandle Health District reminds people to take precautions to fight the bite.
Local plays continue: Little Women, the Broadway production currently being presented at the fabulous Pearl Theater, will be performed tomorrow, Saturday, at 7:30 p.m., with its final performance on Sunday, July 27, at 1:30 p.m. It's a great production, with very professional singing and performances!

Meanwhile, The Little Mermaid presents its final performance tomorrow, Saturday, at 7:00 p.m. at the high school auditorium. It is a fun show with wild costumes and a lot of energy.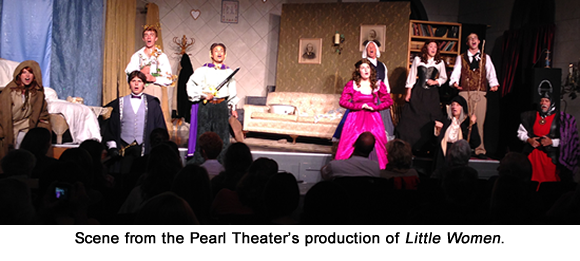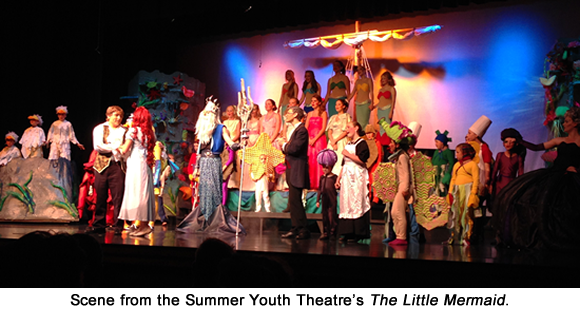 Horticulturist provides information on pruning storm-damaged trees: On the evening of July 23, a severe windstorm struck north Idaho, leaving downed and damaged trees throughout the area. Many readers may be asking, "How do I care for my damaged trees?"
Four days of construction and projected traffic delays on Highway 95 north: Idaho Transportation Department crews will replace the twin culverts for Miller Creek, located

on U.S. 95 about 20 miles north of Bonners Ferry at milepost 527.9, beginning Monday, July 28. There will be some traffic delays.
Forest Service seeks public input on Hellroaring Project near Eastport: The Bonners Ferry Ranger District is seeking public comment on the recently released Hellroaring Project Environmental Assessment (EA). Proposed activities of the project would manage vegetation, trails and roads, fish, and scenery. See this article for details on the project and how to submit your comments.
Recommendations made for North Side water tank following special City meeting: The Bonners Ferry City Council conducted a special public meeting Tuesday evening, July 22, to address ongoing concerns regarding the North Side water tank. Also in attendance at the meeting were representatives from the Idaho Department of Environmental Quality, and representatives from Welch Comer & Associates, Inc., an engineering firm consulting with the city on plans for the troubled tank.
City issues letter to residents on status of North Side water tank: A copy of the letter sent to water customers can be seen here.
DEQ notifies city of required action on North Side water; DEQ reps to attend public meeting: On Monday, July 14, a representative from the Idaho Department of Environmental Quality conducted an unannounced visit to inspect the North Side water tank with Bonners Ferry City Water officials. That particular visit happened to occur just a couple of days before last week's City Council meeting where issues regarding the sanitation and safety of the North Side water was discussed. Information on that visit and its resulting DEQ letter are presented in this article.
Everyone loves The Little Mermaid; Three performances remain: Now moving into its second and final week of public performances, the Bonners Ferry Summer Youth Theatre's production of The Little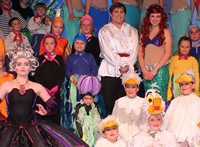 Mermaid has been met so far with widespread acclaim throughout Boundary County by those who have seen the play.

If you've thought about attending, there are three performances remaining for you to get your ticket and see the play before its run closes. Click the headline to read the story.
We've Been Busy! Take a look at our new stories about employment in Boundary County, City Hall calling a meeting about North Side Water, the Department of Labor office sponsoring a hiring event, Howard Kent remembers an old building no longer with us, and more.

On our Sports page, did you know you can get a second deer or elk tag? Did you know there are now a million kokanee in Pend Oreille? Also, Coach DePriest presents an update on important football information. Then there are lots of new events listed on our Events page . . . . it just goes on and on . . . .
Boundary County unemployment numbers released: Our county continues to lag behind Idaho statewide figures, though they are in line with US nationwide figures. The county with Idaho's highest unemployment is not too distant from us.
City announces agenda for special meeting on North Side water: Following growing concern among North Side residents regarding the sanitation of their water, and after a City Council meeting where much time was spent in discussion of the problem, the city set up a special meeting of the City Council to hear from citizens and to discuss the City's plans for the North Side water issue.
Farewell to the Cinder Block Building: Howard Kent writes a tribute to the history of that old building now gone.
Our Classified Ads have a new notice about a special barbecue at the Wildhorse this weekend. And another ad about a local employer looking to hire. Please take a look!


Click on the Classified Ads box on this page right below the Weather Report.
Hiring Event sponsored by local Department of Labor office: The local Bonners Ferry office of the Idaho Department of Labor is sponsoring a Hiring Event for a local company. That company is looking for people to fill several positions, including operators (entry and advanced level, sales personnel, an experienced bookkeeper, ranch hand, and experienced supervisors.
Police agencies increasing traffic law enforcement: Beginning July 18, state and local law enforcement are stepping up enforcement of traffic laws, specifically looking for aggressive and distracted drivers, in efforts to reduce traffic deaths through Idaho's deadliest traffic time of year.
Bonners Ferry SWISH photos: Bonners Ferry SWISH has wrapped

up for another year on the blistering Main Street of downtown Bonners Ferry. Take a look at our scrapbook of SWISH 2014 photos.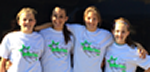 List and Photos of SWISH 2014 Champion Teams: Click on this story to see the photos of the Swish Champions for the various age groups.
Kootenai River Days on the way: Those who may remember the days when Kootenai River Days was one of the bigger celebrations in Boundary County's summer days will be glad to know that the Bonners Ferry Chamber of Commerce has helped organize a group to bring the big event back. For those who have never heard of Kootenai River Days, you've got to try it out!
Run for the Fallen event set for Bonners Ferry: Run for the Fallen will be holding its final event in Bonners Ferry on the last day of the upcoming Kootenai River Days celebration.
New physician in Boundary County: A new physician, Dr. Susan Layeux, is joining Dr. Snyder at Boundary Community Clinic.
Local filmmakers to show movie about Boundary County: The Boundary County Commissioners and the Boundary County Museum are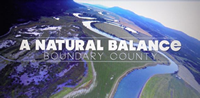 pleased to announce the premier showing of the Boundary County-produced documentary film, "A Natural Balance – Boundary County."
More stories follow below this notice . . . .