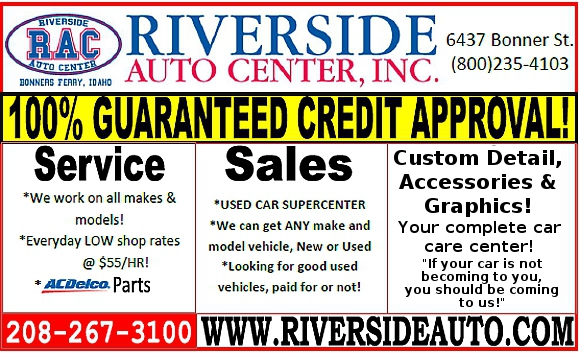 News
Boundary County to be recognized at Idaho Transportation Board meeting: Bonners Ferry Mayor, County Road and Bridge Director will also give presentations.
Brush Lake campground to be temporarily closed: If your campout plans this summer involve the campground at Brush Lake, you will want to take the following information into your planning.
Urgent announcement for all who plan to exhibit poultry at the Boundary County Fair: The Boundary County Extension Office has just been informed that they have to inspect all poultry that will be going to the Boundary County Fair to check for Avian Influenza.
A change at the School Board: David Brinkman steps down as Chairman, Nichele

Whittaker selected as new School Board Chairman: At last Monday's July meeting of the Boundary County School District 101 Board of Trustees, a change was made in the School Board's leadership.

Heavy equipment returns to the river as the Kootenai Tribe river restoration construction projects ramp up for the summer: In just a few weeks, those in downtown Bonners Ferry or crossing the Kootenai Bridge will once again see heavy equipment in and around the river, as the Kootenai Tribe once again ramps up its Kootenai River restoration projects for this year.

Speed limit on a 15 mile section of U.S. 95 will increase to 70 m.p.h.: Traveling to Coeur d'Alene and back is going to become a little faster this Monday as highway officials raise the speed limit on a section of U.S. Highway 95.
Free sports physicals for Middle School and High School athletes: It's just three weeks until Boundary Community Hospital opens its doors for free sports physicals for Middle School and High School students who plan to participate in school athletic activities during the coming school year.
More News →
Letters & Opinions
Waiting for a letter from you . . .
More Letters →
Sports & Outdoors
Fall Chinook fishing to open September 1: Chinook salmon fishing will open on three Idaho rivers, including the Clearwater.
Deer hunt blind available for hunters with disabilities through drawing at Kootenai Refuge: Those with disabilities that prevent or make it difficult to hunt big game can enter a drawing for a special hunting opportunity at the local Refuge.
More Sports →
Obituaries
Danny Ray Gentry: October 26, 1955 ~ July 20, 2016
Kathy Lee Stone: September 21, 1956 ~ July 19, 2016
Laura Joan Disney: February 26, 1930 ~ July 17, 2016
John Glen Savage: April 14, 1967 ~ July 13, 2016
Phyllis Mae Tritt: September 12, 1937 ~ July 4, 2016
Cleo Mae Hicks: November 29, 1922 ~ July 4, 2016
More Obituaries →
Search News Bonners Ferry:
Loading
Weather
Social News
More Social News →
Schools Information
School District 101:
Agenda for Special Public Budget Meeting, Monday, June 27
Mt. Hall / Naples News, Principal Iverson, Feb 2016
BCMS News, Principal Miles, April 11
BCMS News, Principal Miles, June 13
BFHS News, Principal Gering: Newsletter, May 9
Supt Scoop, Superintendent Pflueger: June 2016
Local Government
Boundary County:
Commissioners Minutes, Feb 15
Boundary County:
Commissioners Minutes, Feb 22
Bonners Ferry:
Agenda for July 19 City Council
Bonners Ferry:
Agenda for July 26 Special City Council Meeting for 2017 Budget
Moyie Springs:
Minutes for May 9 City Council
Moyie Springs:
Minutes of City Council Special Session May 25
Moyie Springs:
Minutes for June 8 City Council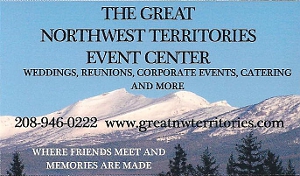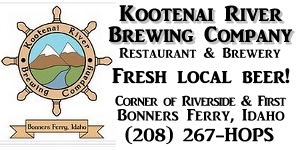 Events
Tuesday, July 26
Special meeting of the Bonners Ferry City Council, with only a single item on the public agenda:
"City – Review and Discuss Fiscal Year 2017 Budget." The meeting begins at 6:00 p.m. at the Bonners Ferry City Hall.
Friday, July 29
Fun Friday at the Kootenai National Wildlife Refuge. Join the staff at the Refuge to learn how you can help pollinators, followed by pollinator arts and crafts for kids of all ages. FREE! Presentation from 10:30 a.m. until 11:00 a.m., then pollinator crafts from 11:00 a.m. until noon.
Tuesday, August 2
Free Sports Physicals for Middle School and High School Students
The Idaho High School Activities Association requires all students, grades 7, 9 and 11, participating in sports, including cheerleading, and any student new to the sports program who did not have a physical last year, to have a sports physical prior to participation. Boundary Community Hospital and Boundary Community Clinics offer FREE SPORTS PHYSICALS every year to support our middle and high school athletes and their families. The physicals will be held at BCH Outpatient Clinic on Comanche Street. Doors open at 5:00 p.m. , physicals will run until 7:00 p.m. Parents must be present. For more information, call 267-6912 or www.boundarycommunityhospital.org.
More Events →