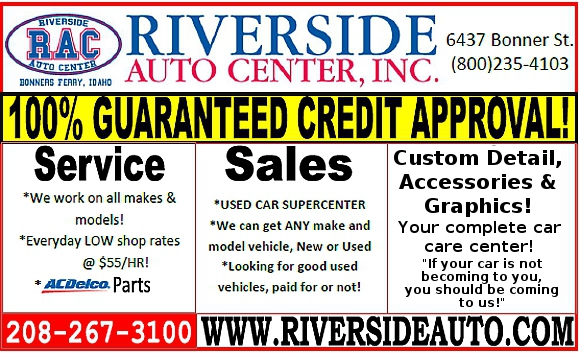 News
June 28
AAA forecasts most traveled July 4th ever: This Independence Day, a record-breaking 44.2 million Americans will travel 50 miles or more away from home, taking to the nation's roads, skies, rails and waterways to honor the red, white and blue. With 1.25 million more travelers expected than last year, 2017 will be marked as the most traveled Independence Day holiday weekend ever.
The rules on Idaho firecrackers: With the 4th of July quickly approaching, the Boundary County Sheriff's Office would like to remind everyone that not all fireworks are legal to use in the State of Idaho. Below are a few of Idaho's laws pertaining to the use of fireworks. In a nutshell, if it leaves the ground under its own power or explodes, its illegal in Idaho.
Tribe seeking two aquaculture techs: The Kootenai Tribe of Idaho has two Aquaculture Technician I positions open in their hatchery operations. The application period closes at 4 p.m. tomorrow, and they would like more applicants to apply.
Crapo co-sponsors bill to improve VA appeals: Idaho Senator Mike Crapo on Monday announced his co-sponsorship of S. 1024, the Veterans Appeals Improvement and Modernization Act. His endorsement follows years of statewide veterans surveys, hundreds of town halls, and numerous direct communications with Idaho veterans.
June 27

Dinning elected IACC president: The Idaho Association of Commissioners and Clerks (IACC) held its annual conference in Idaho Falls June 6 through 8, and on June 7 members elected new leadership during their annual business meeting for the 2017-2018 year, and Boundary County Commissioner Dan Dinning was elected president.
Washington man uses teen girl to smuggle meth: A Davenport, Washington, drug dealer who used a 16-year-old girl in the worst possible way while transporting meth in Boundary County has been sentenced to a 20-month fixed term in Idaho prison with a maximum of seven years.
Spokane woman sentenced for heroin: A 24-year-old Spokane woman who paid a visit to Bonners Ferry last year with a Montana man will be a guest of Idaho a bit longer than she anticipated after being charged with possession of heroin and paraphernalia. But if she plays her cards right, she won't have to stay quite as long as she could.
Mecham getting a chance to go straight: A 36-year-old Bonners Ferry man who pled guilty to a string of burglaries and thefts in 2015 and 2016, including the theft of lumber from the little white Paradise Valley Church that is being renovated, will get one chance to avoid a lengthy prison term after Judge Barbara Buchanan last week chose to retain jurisdiction.

A great year behind, a better year ahead: Being in the proud profession of teaching and learning for 40 years now, I will start with a multiple choice question, "What did I learn this year?" Select one: A) Learning never stops, B) Communication is key, C) Mistakes are educational, D) Respect and trust are earned, or E) All of the above. Superintendent's Scoop by Gary Pfleuger
Village project looking for youth participants: This will be our third year Boundary County 4-H has offered summer youth programming for migrant youth in Boundary County and our second year partnering with the school district. This year marks the first time they will have enrollment spots available for other youth in our community to join in on the fun!
'Know Before You Go' this Fourth of July: As the Fourth of July weekend approaches, the Idaho Panhandle National Forests reminds visitors that fireworks are prohibited on all National Forest System lands; however, there are many other activities that people can do while visiting the 2.5 million acre forest.

Jobs you might not want: Ancient Egypt was juuust a bit of an odd place. If you recently moved there and checked out the local Help Wanted ads, you might be tempted to run, not walk, back to where you came from. Musings from Moyieboy by Ken Carpenter
Court record and sheriff's log
June 26

Comedy coming to Kootenai River Days: A couple comedian friends of Tamra Hiatt's from Spokane will be performing at the Kootenai River Inn at 8 p.m. Friday, July 7, as part of the 2017 Kootenai River Days festivities in Bonners Ferry. You don't want to miss this fun event, and there are lots of other fun events going throughout that whole week.
Mountain Springs launching Early Learning Academy: ollowing the precept of Proverbs 22:6, "Train up a child in the way he should go and when he is old he will not turn from it," Mountain Springs Church is launching the Mountain Springs Early Learning Academy preschool and kindergarten to help instill God's love in each child so that he or she may grow to find his or her courage and confidence from knowing God's unwavering love.

Brown tabs to protect trees: Have you seen these packets attached to trees and wondered what they do Idaho Department of Lands, Forest Health Protection and volunteers came together recently to staple anti-aggregation pheromone bubble capsules onto trees on nearly 1,000 acres of Idaho State land.
More News →
Letters & Opinions
U.S. Senator Mike Crapo: Over the course of the past three months, the Senate Banking Committee, on which I serve as Chairman, has held hearings assessing the impacts of the current sanctions regime against Russia.
More Letters →
Sports & Outdoors

Holiday fishing fun in North Idaho: The Fourth of July holiday is a day of great celebration in the U.S. Fireworks, family and fishing are all great choices for activities during the Fourth of July holiday! And, because of the Idaho Fish and Game Price Lock program, buying your 2017 fishing license means the price of your next year's license won't go up! The Idaho panhandle offers outdoor opportunities in abundance.
Fishing heats up on the North Fork CdA and St. Joe Rivers: With the summer months upon us, trout fishing on the North Fork Coeur d'Alene and St. Joe rivers is heating up. Up until now, float fishing has been exceptional, but with flows receding on both rivers, walk-and-wade anglers will have access to more water and better fishing.
More Sports →
Obituaries
Robert W. Zimmerman, January 5, 1942 ~ June 22, 2017
James R. Johnson, 75, died on Tuesday, June 20, 2017, at his home in the Yaak of natural causes. Graveside services will be held at 1:30 p.m. Saturday, July 8, at the Johnson Family Cemetery.
Chase Ferguson, 80, died on Monday, June 19, 2017, at 6:30 a.m. at Cabinet Peaks Medical Center in Libby. Come and celebrate her life with us at Bridge of Hope Fellowship, 2425 MT Hwy 37, at 1 p.m. MST July 8.
Danny Evert "Dan" Dunning passed away peacefully on Saturday, March 4, 2017, at his home in Porthill. His family would like to let you know that his memorial will be from 1 to 3 p.m. Saturday, July 8, at the Copeland Community Hall. They hope that you can come and join them in celebrating their father's life.
On June 5, 2017, at 4:35 p.m. in their Deep Creek, Idaho, home, surrounded by his family listening to his son play the guitar Lew had played since he was 14 years old, this beloved and quiet man, Lewis E. Mace, 91, breathed his last and went his way. The silence is deafening. At Lew and Jean's request, there will be a family memorial service for the couple at Jean's passing.
Donald Malon Peterson, 88, passed away on June 21, 2017, at Life Care Center in Sandpoint. There will be a gathering in his memory at Oden Hall, 143 Sunnyside Road, Sandpoint, on July 15 from 2 to 6 p.m. Please join us to share stories and remembrances of his wonderful life.
Barbara Ann MacDonald Denney-Seehafer-Johnson, 84, passed peacefully into her savior's arms June 8, 2017, in Kalispell, Montana, at the Brendon House. Graveside services and internment will be held at 10 a.m. Thursday, July 6, at Grandview Cemetery, Bonners Ferry.
Nancy H. Orr Adams, 72, passed away on June 7, 2017, at Boundary Community Hospital ER in Bonners Ferry. A memorial pot luck will take place at 4 p.m. Saturday, July 29, at Fireman's Park in Libby, Montana.
James Kevin McNally, born March 17, 1952, passed away peacefully at his home in Bonners Ferry on December 10, 2016. A small service to bury Kevin's ashes will be held at Grandview Cemetery 11 a.m. Saturday, July 1. A get together at the Bonners Ferry Eagles Aerie will be held afterward.
More Obituaries →
Search News Bonners Ferry:
Loading
Social News

TJ Smith perseveres and earns pilot wings: He had to reschedule a couple of times due to high winds, but TJ Smith's perseverance paid off Tuesday night when he (finally!) completed his check ride, and became the newest private pilot trained by Northern Air! Congratulations TJ - awesome job!
County well represented on U of I Dean's List: University Communications & Marketing at the University of Idaho is pleased to make available the 2017 spring Dean's List. More than 2,400 students qualified for the UI Dean's List for the spring 2017 semester. Several hail from Boundary County.
More Social News →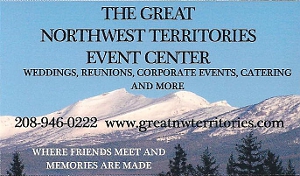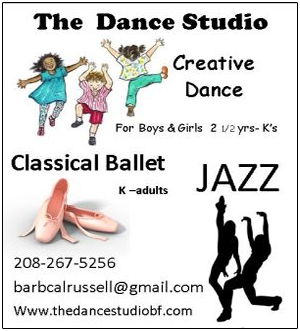 Events
Thursday, June 29
"Songs of the Cowboy" by Almeda Bradshaw, 6 p.m. at the Boundary County Library. Join in for a night of music and history highlighting how the cattle drive cowboy became our most enduring and endearing national icon.
Friday, June 30
Multi-family Yard Sale, 8 a.m. to 3 p.m., 6616 Garden Court at the bottom of Paradise Valley Hill ... look for the signs! Not sure what all will be here, but there will be clothes, dishes, toys, books, old desk, tv stand and more!
Multi Family Yard Sale, 8 a.m. to 5 p.m., 211 Echo Drive. First road on the right past Sharon's Country Store, left hand side. Wood stove, small furniture, wicker toy chest, lots of jewelry, DVDs, VHS tapes, glassware and lots of old goodies!
4-H Friday Friends Rocket Science, 8 a.m., Boundary County Fairgrounds playground. Students will learn about how real rockets "blast off" and build their own miniature candy-tube rockets. To register your child, call (208) 267-3235 or stop by the Boundary County Extension Office, 6447 Kootenai Street, Bonners Ferry.
Canning Jams & Jellies, 1 to 4 p.m., UI Extension Office, 6447 Kootenai Street, Bonners Ferry. Learn how to make your own jams and jellies and how to safely preserve them using a boiling water canner. Cost is $10 and class size is limited, so call to reserve your spot, (208) 267-3235.
Saturday, July 1
Kootenai River Run, register from 7:30 to 8:45 a.m., 5K and 10K runs start at 9 a.m. at the Boundary County Fairgrounds. Entry fee is $25 with t-shirt, $10 without. To register or to learn more, visit http://kootenairiverrun.com.
Two Family Yard Sale, 8 a.m. to 4 p.m., 6952 Oak Street, Bonners Ferry. Quite a variety, including household items and furniture, a wood cookstove, gently used camping gear, and more!
Multi-family Yard Sale, 8 a.m. to 3 p.m., 6616 Garden Court at the bottom of Paradise Valley Hill ... look for the signs! Not sure what all will be here, but there will be clothes, dishes, toys, books, old desk, tv stand and more!
Multi Family Yard Sale, 8 a.m. to 5 p.m., 211 Echo Drive. First road on the right past Sharon's Country Store, left hand side. Wood stove, small furniture, wicker toy chest, lots of jewelry, DVDs, VHS tapes, glassware and lots of old goodies!
Free Day at the Boundary County Museum, 10 a.m. to 4 p.m. Sponsors for the day are Howard and Donna Kent.
Yaak River Tavern Pre 4th of July Party, 11 a.m. MDT, Yaak River Tavern & Mercantile, 29238 Yaak River Road. A full day of games, food, fun, music and fireworks! Kids games, Horseshoe Tournament, BBQ, Rob Quist & Great Northern with special guest Hallady Quist, ending the day with a spectacular fireworks display!
Holy Myrrhbearers Orthodox Christian Chuch Benefit Luncheon, noon, 1957 Pleasant Valley Loop. Donations welcome. Proceeds benefit A Blessedbeginning Pregnancy Care Center. To reserve a seat, call Andrea at (208) 267-4531 or email anmatwall@gmail.com.
Monday, July 3
Boundary County Amateur Radio Club (BARC) meeting, 7:30 p.m., Bonners Ferry Visitors Center.
July 4 - July 9 ~ Kootenai River Days!
Tuesday, July 4 ~ Independence Day
14th Annual Eastport 4th of July Parade, 1 p.m. All United States and Canadian residents are encouraged to participate or be a spectator in this unorganized and all volunteer parade! Parade line-up at Frontier Trading Starting at noon. Potluck to follow at Hall Mountain Fire Department #3 behind Good Grief. Hamburgers, lemonade and water will be furnished. Bring a side dish or dessert to share! For questions or more information please contact Justine Williams at (208) 267-5730 or email classicpidg@gmail.com.
Bonners Ferry Fourth of July Parade, 5 p.m., Main Street.
Kootenai River Days Opening Ceremony, 6 p.m., Boundary County Fairgrounds. Includes BBQ!
Fourth of July Fireworks, dusk, Boundary County Fairgrounds.
More Events →