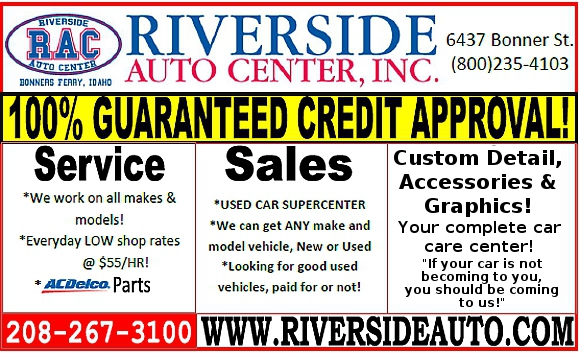 News

Hundreds accept Kootenai Tribe's invitation to help release new sturgeon into Kootenai River: Last Friday, hundreds of Boundary County residents got to see, touch, and hold something very rare nowadays—a Kootenai River sturgeon.
Boundary Community Hospital Health Fair and Fun Run: A Tradition of Caring for the

Community: Boundary Community Hospital has been celebrating National Hospital Week with its annual Health Fair and Fun Run for decades, and this year was no exception. See the details and lots of pictures in this story.
Pearl Theater looking for community volunteers: The Fabulous Pearl Theater on Ash Street in Bonners Ferry has been a wonderful place for local emerging artists to perform and grow. Now the Pearl is extending the opportunity for leadership in several positions. See this article for details.

BFHS Band's final performance of the year is memorable: Great performance numbers by the full band and the Jazz Band, three graduating seniors recognized, many awards given. And we have photos of some of the evening's highlights.

Kramer wins Primary vote, but Boundary County Sheriff race may not be over yet: Opponent considering write-in campaign for November general election.
Memorial Day events outlined, all invited: Attend, participate in activities going on this upcoming Memorial weekend.

From the cascading golf balls, someone wins a TV as part of hospital Golf Tournament: And that's a big TV, too. All part of the 8th Annual Fry Healthcare Foundation Golf Tournament, which along with golf, includes a cookout, prizes, and lots of fun.
Local FFA chapter performs well at district competitions: Local chapter members placed well in Dairy Foods, Ag Mechanics, Welding, Small Engines. Next up is the state competition.
Information meeting on Libby Dam, Kootenai River to be held in

Bonners Ferry: If you have questions about the operation of the Libby Dam and its impact on our area, you may want to attend a meeting coming up next week.
Hospital Auxiliary raffle a success, prizes won by many: One of the fun events at last Saturday's Boundary Community Hospital Health Fair was the raffle for exciting prizes. Sixteen local Boundary County businesses donated to this raffle. Proceeds helped to purchase important equipment for the hospital.

Series of musical productions and performances coming up at high school and middle school: Including two Broadway-style musicals, and end of the year galas for several school choirs.
Results for Boundary County and statewide Primary Election: Check here for vote totals and election results for both Boundary County and Idaho statewide.
Free summer baseball / softball program offered: A free program providing instruction and both baseball and fastpitch softball games is being offered this summer for Boundary County boys and girls ages 9-12.
New principal hired for Bonners Ferry High School: Local candidate selected after an intense search and selection process.
Kootenai River will be rising as Libby Dam increases river flows for sturgeon spawning: You will be seeing the Kootenai River rising and filling its banks over the next several days.

Kids complete Forest Service stewardship program with fun-filled day at the Refuge: Lots of hands-on learning and entertainment, see this story for details.
More News →
Letters & Opinions
Gerald B. Higgs: Election Reflection
Rosanne Smith: Says Moyie City Council meeting an eye opener
More Letters →
Sports & Outdoors

Badger Golf has great spring, both teams place at Districts, Boys' team competing at State: The Bonners Ferry Badgers Golf Team has had a great spring, doing well at the Intermountain League District Tournament, and competing in the Idaho State Tournament, where a Badger golfer took ninth place overall.
Badger Boys take 3rd Place at Idaho State Baseball Tournament: The Badger baseball team ended a phenomenal season by taking third place in the 2016 3A Idaho State Baseball Tournament. Here is the story and several photographs from the Third Place game.
Free Fishing Day aims to hook new anglers: On Free Fishing Day, anyone can fish without having to possess a valid fishing license. And that covers non-residents as well as residents.
Time to gear up for Kokanee fishing: The warm weather may finally be here to stay, and for

many anglers across the state, warm spring weather means kokanee fishing.
Free summer baseball / softball program offered: A free program providing instruction and both baseball and fastpitch softball games is being offered this summer for Boundary County boys and girls ages 9-12.

Badger Baseball wins District Championship, now On to State!: The Badger baseball team tops off their undefeated league season with an undefeated District Tournament run to move on to the State Tournament.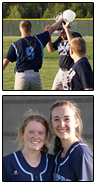 BFHS Baseball, Softball District Tournament Notes and a few more great photographs: Baseball and Softball District Tournament games are coming up in just a few days, and both the Badger Baseball and the Badger Softball teams are shooting for berths in the Idaho State Championship Tournaments. We just couldn't resist adding a few more photographs of this year's Baseball and Softball teams—what a great season for a couple of great teams and a bunch of great players and coaches. Take a look at our photos and a few notes on the District Tournament coming up.
Badgers defeat Timberlake Tigers to finish perfect in IML Baseball: The Badger baseball team completed their first ever perfect season in Intermountain League history by beating the Timberlake Tigers 9-5 last Tuesday.
Badgers sweep Kellogg Wildcats in IML Baseball, locking up second straight league title: Badgers break open a 5-5 tie in Game 1 when they score seven runs in sixth inning. Mercy rule, again, in Game 2.
With injured players out, Badgers still win in IML game: The Badger baseball team improved their IML record to 6-0 and 16-2 overall with a 9-1 win over the Priest River Spartans yesterday.
Boundary County Fishing Secret revealed here: Take a look at this story for some big hints about the secret.

Badger Boys sweep Tigers for sole possession of First Place: The Badger baseball team took control of first place in the Intermountain League by sweeping the rival Timberlake Tigers on Senior Day in Bonners Ferry.


Senior Badger Baseball Trading Cards: Collect them all!
Badgers pound Wildcats in IML baseball—invoke mercy rule yet again: The Badger baseball team beat the Kellogg Wildcats 19-6 in Intermountain League play on a sun-soaked Tuesday afternoon yesterday. The win improves their overall record to 13-2 and 3-0 in league.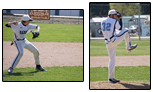 Badger Baseball sweeps Spartan series: The Badger baseball team began defense of their 2015 3A Intermountain League title by sweeping the Priest River Spartans Saturday at Bonners Ferry High School.
Badgers win Colville Invitational: Defeat teams from Colville, Washington and Trail, B.C.
Badgers pound Rams in doubleheader: Dunham pitches first no-hitter of the season.
Badger Baseball keeps on winning; Latest victory features home run, standout pitching, diving catches, double play, and more: The team is playing great; details on their latest win by clicking on this story.

BFHS Cheer and Dance Teams at State Competition; Track Team at Lewiston Invitational: Things have been busy for several BFHS teams in recent weeks. The dance and cheer teams have been to the Idaho State competitions, and the Track Team has already been to a large invitational meet in Lewiston.
Badger Baseball continues on a hot streak, takes two of three games from 4A Sandpoint: Badgers continue strong play, win series with higher-division school.
More Sports →
Obituaries
Vonnie Marva Maas: May 5, 1933 ~ May 13, 2016
Paulina Ciocazan: November 1, 1939 ~ May 3, 2016
Randy Linn Fort: May 13, 1953 ~ April 30, 2016
More Obituaries →
Search News Bonners Ferry:
Loading